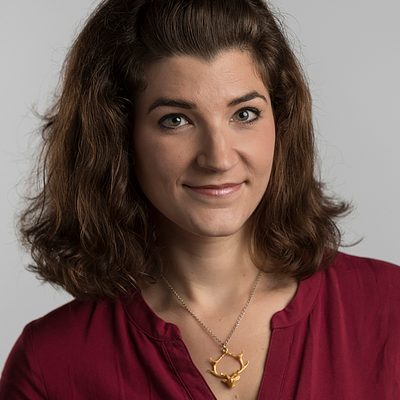 Julia Strand
---
Education & Professional History
Tufts University, BA; Washington University, MA, PhD
Julia Strand is an Associate Professor of Psychology at Carleton College.  She holds a B.A. in Psychology & English from Tufts University, an M.A. and PhD. from Washington University in St. Louis, program Brain, Behavior, & Cognition, and completed a postdoctoral fellowship in the Laboratory of Sensory Neuroscience and Neuroengineering, Department of Biomedical Engineering at Washington University in St. Louis.
Outreach and beyond
Twitter: @juliafstrand
Podcast: The Juice and the Squeeze
What Matters to Me and Why talk, Transparency in Science, Art, and Relationships
---
At Carleton since 2011.
Highlights & Recent Activity
Recent external grants:
NIH AREA grant 1R15DC018114-01, 9/1/2019-8/31/2022, "Evaluating the listening effort associated with audiovisual speech," $404,634.00
Association for the Advancement of Liberal Arts Colleges support for a workshop on "Teaching and Employing Open Science Practices at Small Liberal Arts Colleges," to be conducted 08/2020, $17,000
Current Courses
Fall 2020

PSYC 300:

Special Topics in Psychological Research

PSYC 399:

Capstone Seminar

Winter 2021

PSYC 220:

Sensation and Perception

PSYC 221:

Laboratory Research Methods in Sensation and Perception

PSYC 300:

Special Topics in Psychological Research

PSYC 400:

Integrative Exercise

Spring 2021

PSYC 300:

Special Topics in Psychological Research

PSYC 400:

Integrative Exercise

Fall 2021

PSYC 399:

Capstone Seminar

Winter 2022

PSYC 110:

Principles of Psychology

PSYC 400:

Integrative Exercise

Spring 2022

PSYC 220:

Sensation and Perception

PSYC 221:

Laboratory Research Methods in Sensation and Perception