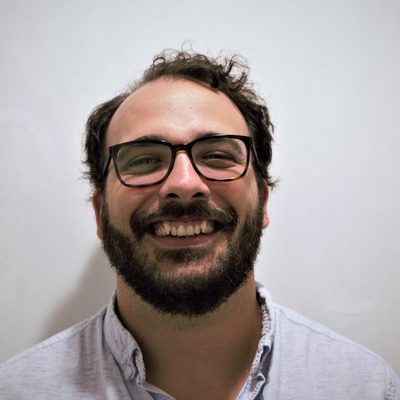 Jordan Rogers
Visiting Assistant Professor of Classics,
Classics
---
Education & Professional History
Indiana University, BA, MA; University of Pennsylvania, PhD
I am a social and cultural historian of the ancient Mediterranean world, with a particular interest in community formation during the Roman Republic. My work has focused especially on the impacts of urbanization on communal dynamics and self-expression within Rome, on developing notions of 'neighborliness' within urban contexts, on cultural memory and the (re)presentation of collective pasts, and the social and cultural consequences of Rome's economic development.
---
At Carleton since 2021.
Highlights & Recent Activity
Co-Organizer of 2021 Ranieri Colloquium at NYU, "Work/Life: Institutions, Subjectivities, and Human Resources in the Roman World," Oct 13-15.
Colloquium Participant, "Boundaries and Liminality in Roman Material Culture," AIA 2022.
Organizations & Scholarly Affiliations
Society for Classical Studies; Archaeological Institute of America; Classical Association of the Middle West and South; American Historical Association
Current Courses
Fall 2021

CLAS 229:

Warlords and the Collapse of the Roman Republic

LATN 236:

Plautus and Roman Comedy

Winter 2022

GRK 101:

Elementary Greek

GRK 204:

Intermediate Greek Prose and Poetry

Spring 2022

CLAS 227:

Athens, Sparta, Persia and the Battle for Greece

LATN 103:

Introduction to Latin Prose and Poetry

Fall 2022

CLAS 220:

From the Horn to Melqart's Pillars: African Perspectives in the Ancient Mediterranean

Winter 2023

GRK 101:

Elementary Greek

LATN 255:

Biography, History, and Empire in Tacitus' Agricola

Spring 2023

GRK 240:

Xenophon's Oeconomicus

LATN 103:

Introduction to Latin Prose and Poetry