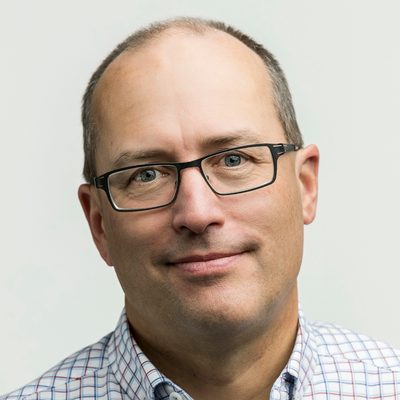 Jeffrey Ondich
John E. Sawyer Professor of Liberal Learning
Professor of Mathematics and Computer Science,
Computer Science
---
Founder and lead software developer for Ultralingua, Inc., a company specializing in linguistic software. Ultralingua's products include multi-lingual dictionary apps (for iOS, Android, Mac, and Windows), word games, and linguistic tools for software developers. These products include collaborations with several dictionary publishers, including HarperCollins, Larousse, and Le Robert.
Ultralingua's underlying linguistic engine is used in many other companies' products. One example is Assistiveware's Proloquo2go, an Augmentative and Alternative Communication (AAC) app designed to help people with speech disabilities to construct and speak sentences quickly and flexibly. Ultralingua's engine enables Proloquo2go to offer its users much more sophisticated sentence structures than they would otherwise be able to offer.
Ultralingua's dictionary tools also underlie a Dakota-English online dictionary based on data from the English to Dakotah Dictionary by the Sisseton Wahpeton Oyate Dakotah Language Institute (SWODLI), and An English-Dakota Dictionary, by John P. Williamson, published in 1902 by the American Tract Society and reprinted in 1992 by the Minnesota Historical Society. This online dictionary was developed as part of SWODLI's Dakota language preservation efforts.
---
At Carleton since 1991.