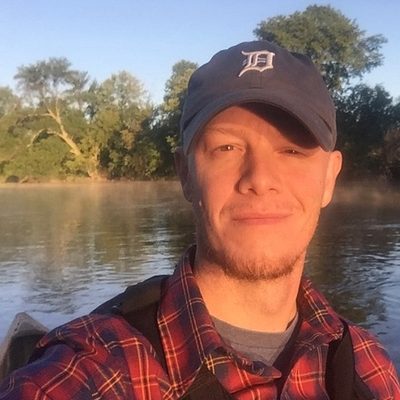 John Berini
Visiting Assistant Professor of Biology,
Biology
---
Education & Professional History
University of Minnesota, BSc; University of Michigan, MSc; University of Minnesota, PhD
John Berini is a landscape ecologist interested in how environmental change is influencing the behavior of large mammals. He is particularly interested in how landscape-level variation in the abiotic environment leads to spatially explicit differences in plant chemistry and the movement and feeding behaviors of the animals that depend on these plants.
---
At Carleton since 2019.
Organizations & Scholarly Affiliations
International Association for Landscape Ecology
Ecological Society of America
American Society of Mammalogists
Current Courses
Fall 2022

BIOL 224:

Landscape Ecology

BIOL 225:

Landscape Ecology Laboratory

BIOL 399:

Critical Reading and Analysis of Primary Literature

Winter 2023

BIOL 126:

Energy Flow in Biological Systems and Lab

BIOL 210:

Global Change Biology

BIOL 399:

Critical Reading and Analysis of Primary Literature

Spring 2023

BIOL 125:

Genes, Evolution, and Development and Lab

ENTS 120:

Introduction to Geospatial Analysis & Lab

Winter 2024

BIOL 126:

Energy Flow in Biological Systems and Lab