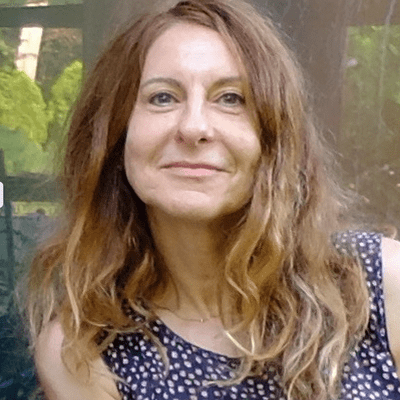 Iveta Jusová
---
Education & Professional History
Palacky University (Czech Republic), MA; Miami University, PhD
Miami University, Oxford, Ohio, Ph.D. in British Literature and Literary Theory, 2000.
Iveta Jusová, Ph.D., directs the annual Women's and Gender Studies in Europe program and teaches in Carleton's WGST program. Prior to joining Carleton College in 2016, she taught at Antioch College and Antioch University for twelve years, where she offered courses in feminist and queer theory, feminist methodology, feminist epistemology, situated European feminisms, globalization and women, as well as nineteenth-century British literature and non-western postcolonial literature in translation.
Iveta has been an active scholar in British and Czech women's literature, theatre and film, as well as in feminist and postcolonial studies. Her recent co-edited book (with Jiřina Šiklová), Czech Feminisms: Perspectives on Gender in East Central Europe (Indiana University Press, 2016), examines East-Central European and Czech dimensions and approaches to key gender, sexuality and ethnicity topics, and raises questions about the transfer of feminist concepts across cultures and languages. Her 2005 book, The New Woman and the Empire (OSUP), explored the intersections of gender and colonial issues in the work of several British New Women writers.
---
At Carleton since 2016.
Current Courses
Fall 2022

GWSS 243:

Women's and Gender Studies in Europe Program: Situated Feminisms: Socio-Political Systems and Gender Issues Across Europe

GWSS 244:

Women's & Gender Studies in Europe Program: Cross-Cultural Feminist Methodologies

GWSS 325:

Women's & Gender Studies in Europe Program: Continental Feminist, Queer, Trans* Theories

GWSS 391:

Women's & Gender Studies in Europe Program: Independent Field Research in Europe

Winter 2023

GWSS 110:

Introduction to Gender, Women's & Sexuality Studies

GWSS 400:

Integrative Exercise

Spring 2023

GWSS 400:

Integrative Exercise

Fall 2023

GWSS 243:

Women's and Gender Studies in Europe Program: Situated Feminisms: Socio-Political Systems and Gender Issues Across Europe

GWSS 244:

Women's & Gender Studies in Europe Program: Cross-Cultural Feminist Methodologies

GWSS 325:

Women's & Gender Studies in Europe Program: Continental Feminist, Queer, Trans* Theories

GWSS 391:

Women's & Gender Studies in Europe Program: Independent Field Research in Europe

Winter 2024

GWSS 110:

Introduction to Gender, Women's & Sexuality Studies