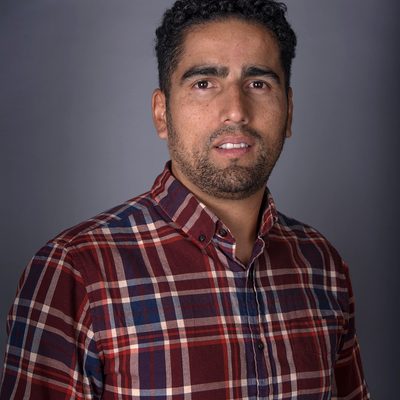 Héctor Melo Ruiz
Assistant Professor of Spanish,
Spanish
---
Education & Professional History
Universidad Pedagogica Nacional de Colombia, BA; Universidad de Los Andes, MA; University of Notre Dame, PhD
Héctor A Melo Ruiz (Ph.D from The University of Notre Dame) is a specialist in Latin American Literature. His area of expertise is 20th-and 21st-century Latin American Narrative. He is currently writing a book about the cultural representation of riots. His research and teaching interests are violence, race, and intellectuals. He teaches courses on labor, contemporary narrative, and urban unrest.
---
At Carleton since 2021.
Organizations & Scholarly Affiliations
Modern Languages Association (MLA); Latin American Studies Association (LASA); Asociación de Colombianistas
Current Courses
Fall 2022

SPAN 204:

Intermediate Spanish

Winter 2023

SPAN 204:

Intermediate Spanish

SPAN 385:

Riots, Rebellions & Revolutions in Latin America

Spring 2023

LTAM 398:

Latin American Forum

LTAM 400:

Integrative Exercise

SPAN 218:

Introduction to Latin American Cinema