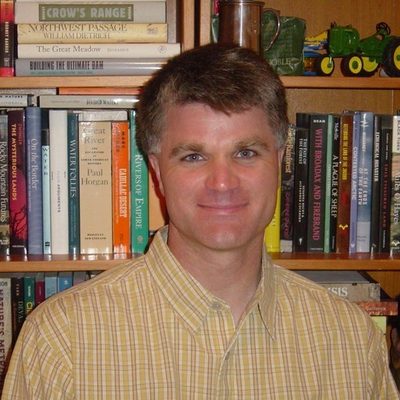 George Vrtis
Professor of Environmental Studies and History,
History
---
Education & Professional History
Marquette University, BS; Northwestern University, MA; Georgetown University, PhD
---
At Carleton since 2006.
Highlights & Recent Activity
Professor George Vrtis' research and teaching interests focus on the fields of American and World environmental history, the American West, and contemporary environmental issues. As a joint appointment in the History Department and the Environmental Studies Program, he teaches courses on a wide range of subjects, including American Environmental History, American Wilderness, Wilderness Field Studies at the Grand Canyon, American Cities and Nature, and American Farms and Food. His recent publications include Mining North America: An Environmental History since 1522 (University of California Press, 2017), co-edited with John McNeill, Georgetown University; and Nature's Crossroads: The Twin Cities and Greater Minnesota (University of Pittsburgh Press, forthcoming 2021), co-edited with Christopher Wells, Macalester College. He is currently working on a study of gold mining in North America and another on the preservation of wilderness at Grand Canyon National Park.
Current Courses
Fall 2020

HIST 205:

American Environmental History

Winter 2021

HIST 308:

American Cities and Nature

Spring 2021

HIST 205:

American Environmental History

Fall 2021

HIST 100:

American Farms and Food

HIST 205:

American Environmental History

Winter 2022

HIST 306:

American Wilderness

Spring 2022

ENTS 307:

Wildrnss Fld Std: Grand Canyon