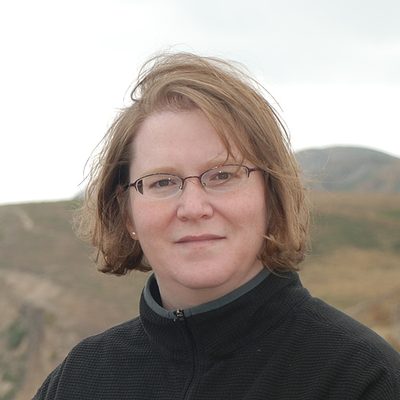 Deborah Gross
Charles "Jim" and Marjorie Kade Professor of the Sciences,
Chemistry
---
Education & Professional History
Haverford College, BA; University of California (Berkeley), PhD
Deborah has been at Carleton since 1998, following a postdoctoral fellowship at the University of California, Riverside. She has enjoyed sabbatical projects at The Paul Scherrer Institute in Switzerland, Fudan University in China, and the University of Minnesota, Twin Cities, as well as recent work in Addis Ababa, Ethiopia.
---
At Carleton since 1998.
Organizations & Scholarly Affiliations
American Association for Aerosol Research (AAAR)
American Chemical Society (ACS) Membership in Analytical, Environmental and Physical Divisions.
American Geophysical Union (AGU) Membership in Atmospheric Division.
American Society for Mass Spectrometry (ASMS)
Association for Environmental Studies and Sciences (AESS)
Minnesota Mass Spectrometry Group (MinnMass)
Sigma Xi, The Scientific Research Society
Council on Undergraduate Research (CUR)
American Association for the Advancement of Science (AAAS)
National Association for Geoscience Teachers (NAGT)
Society for Chicanos and Native Americans in Science (SACNAS)
Current Courses
Fall 2022

CHEM 394:

Student-Faculty Research

ENTS 289:

Climate Change and Human Health

IDSC 298:

FOCUS Sophomore Colloquium

Winter 2023

CHEM 224:

Principles of Chemistry II and Lab

CHEM 289:

Climate & Health: From Science to Practice in Ethiopia

CHEM 394:

Student-Faculty Research

CHEM 400:

Integrative Exercise

IDSC 291:

Independent Study

IDSC 298:

FOCUS Sophomore Colloquium

Spring 2023

CHEM 224:

Principles of Chemistry II and Lab

IDSC 298:

FOCUS Sophomore Colloquium