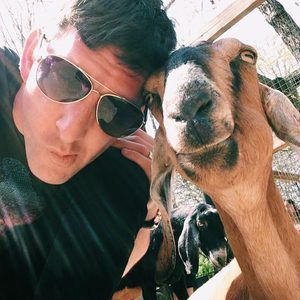 Daniel Groll
---
Education & Professional History
McGill University, BMus, BA; University of Chicago, PhD
I am a Professor in the philosophy department at Carleton College and the director of Ethical Inquiry at Carleton. I'm also an Affiliate Faculty Member at the Center for Bioethics at the University of Minnesota.
I play music with Louis and Dan and the Invisible Band and The Counterfactuals
---
At Carleton since 2009.
Current Courses
Fall 2022

PHIL 100:

Family Values: The Ethics of Being a Family

PHIL 270:

Ancient Philosophy

Winter 2023

PHIL 289:

Death, Dinner, and Discussion

Spring 2023

PHIL 289:

Death, Dinner, and Discussion

PHIL 400:

Integrative Exercise

Fall 2023

PHIL 100:

This Course is About Discourse: An Introduction to Philosophy Through Dialogues

Winter 2024

PHIL 201:

Fables, Stories, and Philosophy

Spring 2024

PHIL 222:

Topics in Medical Ethics

PHIL 289:

Death, Dinner, and Discussion