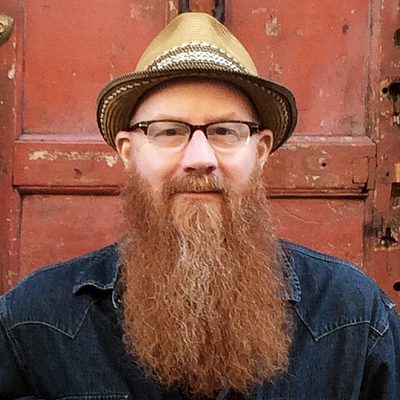 Doug Bratland
---
My job as Carleton's Web Content and Design Strategist is to create user-focused websites that reflect the college brand and adhere to best practices in content and design strategy. A full description of my responsibilities includes a lot of buzzwords (Information Architecture! Usability! User Experience! Web Accessibility!), but in a nutshell: I work with all sorts of people across the college to help them get their content online in a way that looks good and works well for all website visitors. I'm part of the Digital Strategy team in College Communications and the Web Services team in ITS.
Education & Professional History
St. Olaf College, B.A., magna cum laude, Studio Art and Psychology
My first "real job" after college was as a university instructor(!), teaching an introductory English course at Payap University in Chiang Mai, Thailand. That was part of an amazing two-year stint teaching conversational and written English to people of all ages and abilities in public and private learning institutions in Thailand and Taiwan.
After returning to Minnesota, I spent 15 years in the world of online learning and digital communications. I worked as a technical writer, illustrator, animator, multimedia developer, interface designer, instructional designer, and project manager on projects for Bank of America, Delta Airlines, Intel, Nabisco, and several other giant brands. All those years of corporate consulting were very exciting at the time, but I was awfully excited to get back to where I started and return to work at an academic institution in service of making the world a better place.
---
At Carleton since 2007.