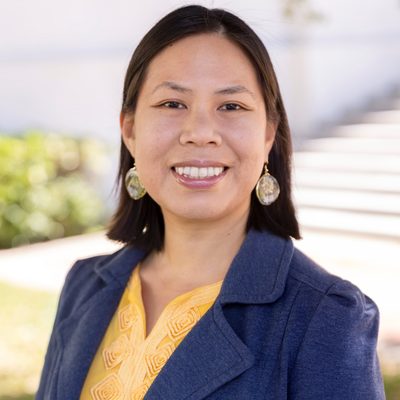 Cheryl Yin
---
Education & Professional History
Cheryl Yin is a linguistic anthropologist with expertise in Cambodia and the Khmer language. She is currently revising her book manuscript Language & Morality: Being Modern in Early 21st Century Cambodia (working title). Her research argues that contestations about Khmer language are ultimately contestations about how to (re)define Cambodian national identity after decades of turmoil and then accelerated economic growth. Cheryl earned her PhD in linguistic anthropology from the University of Michigan, Ann Arbor. She earned her BA from Pitzer College, double majoring in Anthropology and Linguistics.
Highlights & Recent Activity
My article "Cambodian Refugees and Michigan Sponsors: one story of non-kin relationships in refugee resettlement" was just accepted for publication at the journal of American Studies (AMSJ). Drawing on my mother's experience in Michigan and later in California, I explore a moment in U.S. history in the 1980s when Southeast Asian refugees and American (often Christian) sponsors were matched together through refugee resettlement programs. In sharing these stories, I challenge prevailing stereotypes about the Midwest being a homogenous and parochial place. Instead, by pointing to this little known history of refugee resettlement and refugee sponsorship, I show that the Midwest has always been global. By bringing these stories to light, we can see how a small town in a flyover state like Michigan can actually have far reaching connections outside of its borders.
Current Courses
Fall 2023

SOAN 110:

Introduction to Anthropology

Spring 2024

SOAN 110:

Introduction to Anthropology