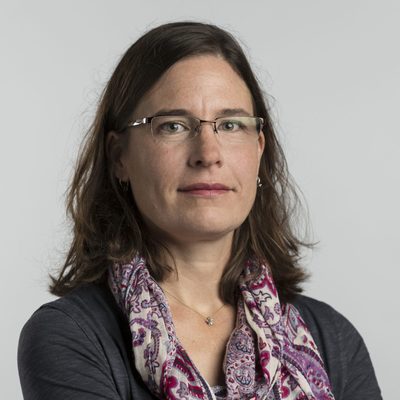 Cailin Huyck Orr '96
---
Education & Professional History
Education 
University of Wisconsin-Madison, Limnology and Marine Science, M.S. and Ph.D.
Carleton College, Biology, B.A.
Professional Experience
2014- curr       Associate Director, SERC, Carleton College, Northfield, MN
2014-2019       Adjunct Graduate Faculty, Washington State University, Pullman WA. School of the Environment
2009-2014      Assistant Professor, Washington State University, Pullman, WA. School of the Environment
2008               Adjunct Instructor. St. Olaf College, Northfield, MN
2006-2008    Post-doctoral Associate National Center for Earth-Surface Dynamics, University of Minnesota
---
At Carleton since 2014.
Highlights & Recent Activity
SERC is a grant-funded office of Carleton College. Up to 2019 the office had been a part of securing more than $27 million in grant funds to support more than 209 projects aimed at strengthening education through collaborative partnerships that include developing and planning new ideas, building programs and resources, and conducting research and evaluation to contribute to the knowledge base and guide future work.
Current projects as a lead PI:
Bridging to STEM Excellence – A consortium for faculty development.
CUREnet 2 –  A community for developing, teaching and sharing course-based undergraduate research experiences.
Project EDDIE – Building materials and supports for teaching quantitative reasoning using environmental data.
Current projects as SERC lead
IINSPIRE Louis Stokes Alliance for Minority Participation
AK UNiTE – Alaska Undergraduate Research Experience
EarthScope ANGLE – Alaska Native Geoscience Learning Experience
PolarPASS: Polar Places and Space
NextGen WA STEM –  Creating next generation STEM teacher preparation
Organizations & Scholarly Affiliations
National Association of Geoscience Teachers
American Geophysical Union
Geological Society of America
Ecological Society of America