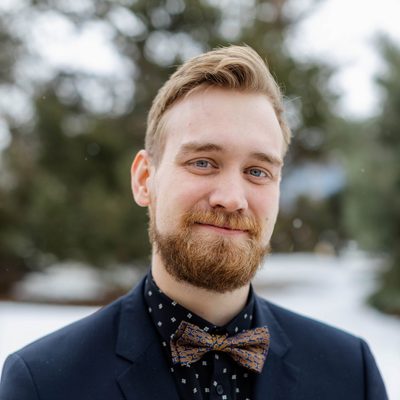 Christopher Leppink-Shands '19
Admissions Officer for Alumni Admissions Representatives Program,
Admissions
---
Hi all,
I am Chris and I am one of the Admissions Officers (AO) for Carleton's Admissions Office. I also work closely with our Alumni Admissions Representatives (AAR) Program. I found my way to Carleton as a first year in 2015 and going to high school in Minnesota and Geneva Switzerland. My time as a student was filled with learning, friends, laughter, mistakes, growth, and monkeys. I loved what Carleton provided me and the opportunities I was fortunate to be able to take advantage of. I met so many incredible people and was so lucky to be able to call them my friends and Carleton my home.
When I graduated in  2019, with a major in psychology and two minors in cognitive science and neuroscience, I decided to continue my research in our Cotton Top Tamarin Primate Cognition Lab under Primary Investigator Julie Neiworth. This was the same lab that I had done my COMPS project in. This was an incredibly cool opportunity and a great way for me to stay connected with students and the college. After my second year out of college I decided I wanted to do more to be a part of building Carleton's community and helping to improve it.
Working in the Admissions office has been a wonderful experience. I appreciate the opportunity to share my passion for a school that I love and to welcome some truly incredible students to our campus. If you are hoping to chat about admission, the AAR program, or Carleton in general, please feel free to contact me.
---
At Carleton since 2015.