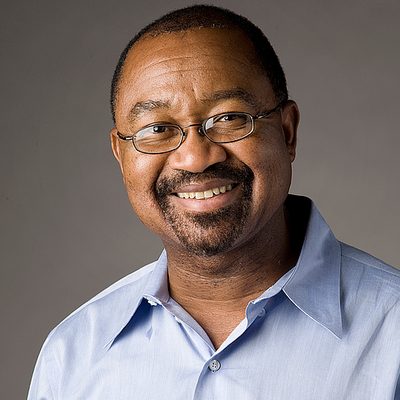 Chérif Keïta
---
Education & Professional History
Institut Superieur de l'Etat des Traducteurs et Interpretes (Brussels); University of Georgia, MA, PhD
Chérif Keïta teaches Francophone literature of Africa and the Caribbean, as well as advanced languages courses. A native of Mali, he has published books and articles on both social and literary problems in contemporary Africa. His special interests include the novel and social change in Mali, oral tradition, and the relationship between music(traditional and modern), literature and culture in Africa. Professor Keïta is also an award-winning documentary filmmaker, with a trilogy of films about some of the founding figures of the African national Congress of South Africa.
See a video portrait of Chérif Keita by the Minneapolis Institute of Art (MIA)
Listen to a recent BBC interview.
---
At Carleton since 1985.
Highlights & Recent Activity
Singing Storytellers October 2014 Radio documentary about the Sunjata Epic (Sunjata fasa):
The Crisis in Mali April 2012 video commentary about the Malian crisis
Media links about my newest film and research project in South Africa:
A Pioneer Lost and Found The Star (South Africa), January 2016
Remember to call at my grave The Witness newspaper (South Africa), September 2013
The forgotten role of Nokutela Mdima Dube in the founding of South Africa's ANC Africa is a Country blog, November 2013
Remember to call at my grave: Madiba and John Dube Africa is a Country blog, December 2013
Northfield, Mandela and Me Northfield Historical Society website, December 2013
Her contributions to South Africa were unknown, but a new film aims to change that PRI's The World radio program, May 2014
The pioneering woman the world forgot BBC News, June 2014
L'épopée des musiques noires Radio France Internationale, May 2015
The Nokutela Dube story captivates South Africa during Women's Month, August 2015:
The story of Nokutela Dube A 45-minute call-in show on SABC radio, August 2015
Labour Wrap: Pledges do nothing for women News24 (Cape Town), August 2015
Remembering Nokutela Audio interview on Classic FM (Johannesburg), August 2015
Various written media sources about the Nokutela Dube story:
Remembering Nokutela Dube, a pioneer forgotten The South African, August 2015
Bruce's List: A daily guide to informed reads Financial Mail (South Africa), July 2015
Lunch with Nokutela Mdima, the First Wife of John Dube UKZN Ndaba Online, August 2015
Lost and found: The forgotten heroine News24 (Cape Town), August 2015
A Paris premiere for "Remembering Nokutela," June 27, 2015:
Professeur Chérif Kéïta, héraut de la mémoire
Aubervilliers, projection-débat sur l'Afrique du Sud
Chérif Keïta speaks about two of his books on Malian national TV:
Cherif Keita Interview About Massa Makan Diabaté (French)
Cherif Keita Interview About Salif Keita (French)
Current Courses
Fall 2022

AFST 400:

Integrative Exercise

FREN 103:

Intermediate French

FREN 204:

Intermediate French

Winter 2023

FREN 206:

Contemporary French and Francophone Culture

Spring 2023

FREN 245:

Francophone Literature of Africa and the Caribbean