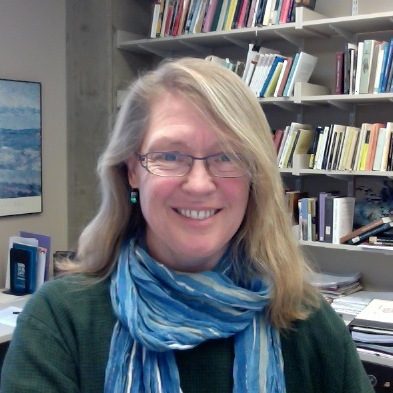 Clara Hardy
David and Marian Adams Bryn-Jones Distinguished Teaching Professor of the Humanities
Professor of Classics,
Classics
---
Education & Professional History
Oberlin College, BA; Brown University, PhD
While I consider myself a generalist (humani nihil a me alienum puto!) my particular interests are in ancient drama and gender studies. I regularly teach Classics courses in these areas, as well as Latin and Greek courses at all levels. I've been obsessed for some time now with the mutilation of the Herms in 415 BCE, and confess to being just a little bit in love with Alcibiades.
---
At Carleton since 1990.
Highlights & Recent Activity
Teaching highlights: team-teaching with Tim Raylor a year-long investigation of Hobbes' translation of Thucydides; developing a new reader for the final term of the Greek sequence; teaching whatever is most pleasing to everyone in Weekly Latin or Weekly Greek.
Most recent publication: Athens 415: A City in Crisis (University of Michigan 2020): review here.
Under contract for University of Michigan: Remembering Evil: Athens 404
You can read my Didaskalia review of Carleton alum Lee Conrads' production of "If We Were Birds" here.
Organizations & Scholarly Affiliations
American Philological Association, now known as the Society for Classical Studies (Outreach Committee 2010-2013)
Classical Association of the Midwest and South (Vice President for the State of Minnesota)
Classical Association of Minnesota
Current Courses
Fall 2022

CLAS 386:

Classical Myth: Theory, Function, Afterlife

Winter 2023