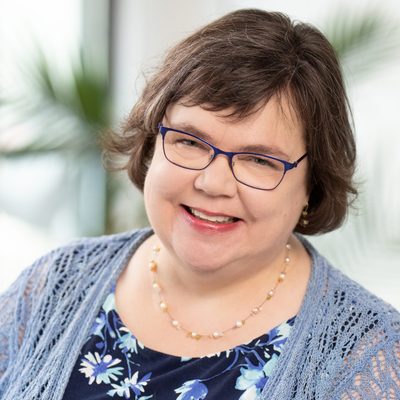 Colleen Carpenter
---
Education & Professional History
Harvard University, AB; University of Wisconsin-Madison, MA; University of Chicago Divinity School, MA, PhD
Professor Carpenter began her teaching and research as an independent scholar associated with Earthrise Farm, an organic farm and retreat center in western Minnesota, run by Sisters Kay and Annette Fernholz of the School Sisters of Notre Dame. She then moved to St. Catherine University in St. Paul, where she is a professor in the Theology Department and Women's Studies Program. From 2014-2017, she served as the Sister Mona Riley Endowed Professor in the Humanities, and was then named a Carondelet Scholar. Her research addresses the intersection of spirituality, the imagination, and the Earth; she is especially interested in how the stories we tell shape the world within which we live. Her work in ecotheology and ecospirituality are the context for her interest in environmental justice.
---
At Carleton since 2022.
Highlights & Recent Activity
Professor Carpenter spent June 2022 in Washington, D.C. as a Summer Institute Fellow for the National Endowment of the Humanities program, "Toward a People's History of Landscape: Black and Indigenous Histories of our Nation's Capital." Her current research focuses on landscape, memorials, and the construction of community identity. She is author of Redeeming the Story: Women, Suffering, and Christ (Continuum, 2004) and editor of An Unexpected Wilderness: Christianity and the Natural World (Orbis, 2016). In 2020, the College Theology Society presented her with the Monika Hellwig Award for Excellence in Teaching.
Organizations & Scholarly Affiliations
American Academy of Religion
Association for Study of Literature and Environment
Catholic Theological Society of America
College Theology Society
Society for the Arts in Religious and Theological Study
Society for the Study of Christian Spirituality
Current Courses
Fall 2022

ENTS 210:

Environmental Justice

ENTS 248:

Environmental Memoir

Winter 2023

ENTS 215:

Environmental Ethics

ENTS 275:

The Arts and Environmental Justice

Spring 2023

ENTS 210:

Environmental Justice

ENTS 249:

Troubled Waters