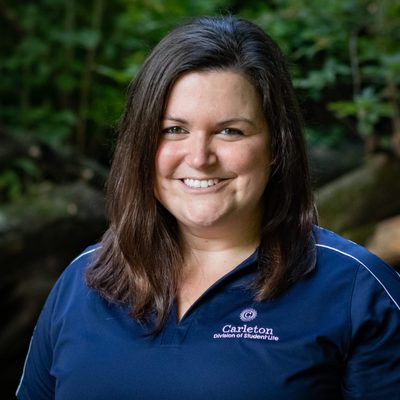 Angel Yackel
---
[she/her]
I have lived in Minnesota nearly my entire life, apart from a semester spent in Rome during undergrad and a year spent in Tucson, AZ between undergrad and grad school. I attended Gustavus Adolphus College, graduating in 2010 and becoming a registered nurse shortly after. My early career was highly focused in public health nursing, and recognizing the gaps in healthcare and health education faced by so many people ultimately lead me to enroll in the Family Nurse Practitioner program at Georgetown University in 2013. I have been practicing as a family nurse practitioner since 2015, working in family medicine and urgent care prior to joining Carleton Student Health and Counseling in 2018.
I have a passion for college health, and knew I would end up practicing in this setting long before I became a nurse practitioner. It is my great pleasure to walk alongside Carleton students as they learn more about maintaining wellness, managing illness, and navigating the healthcare system.
---
At Carleton since 2018.