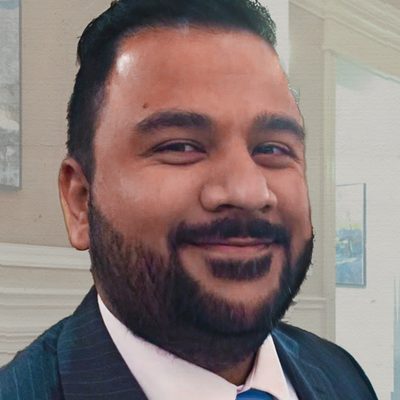 Adit Burkule
Director of Technology Support,
Information Technology Services
---
Adit Burkule is the Director of Technology Support in Information Technology Services. He manages Technology Support Team, which is responsible for the Helpdesk, public labs, faculty and staff hardware and software, computer repair, classroom technology, and event support. 
Adit has spent his entire professional career in higher education while holding increasingly responsible positions in Information Technology. His most recent role was IT Services Manager at NC State University where he led desktop support, communication services, Audio Visual support, and Service Desk operations. He holds a Master of Science and a Bachelor of Science in Computer Engineering from Florida Atlantic University. 
Adit lives in Northfield with his wife and special needs dog Papu. He enjoys traveling, cooking flavorful meals, and exploring nature. 
---
At Carleton since 2022.