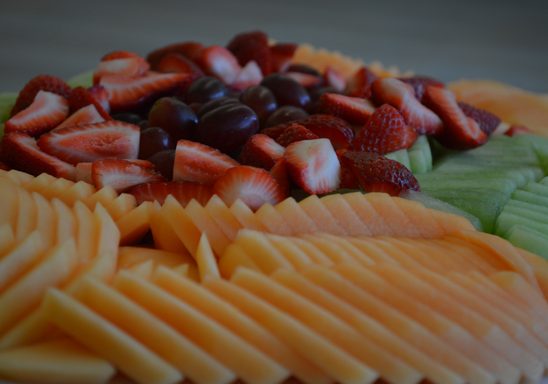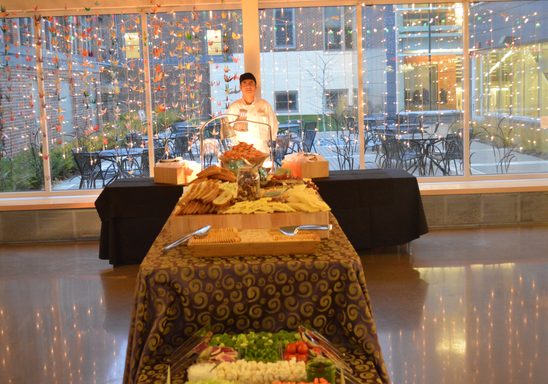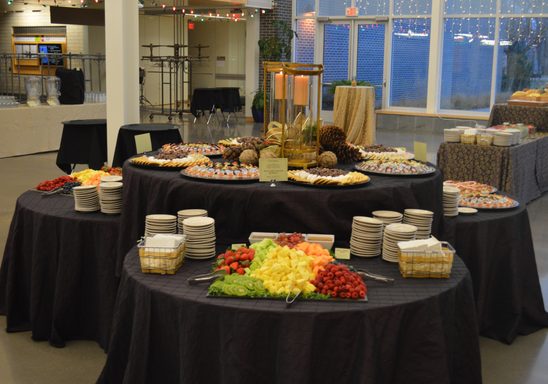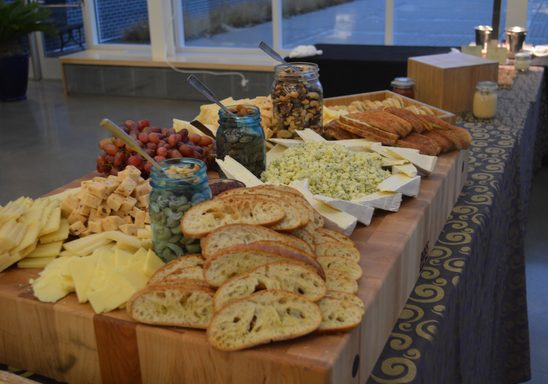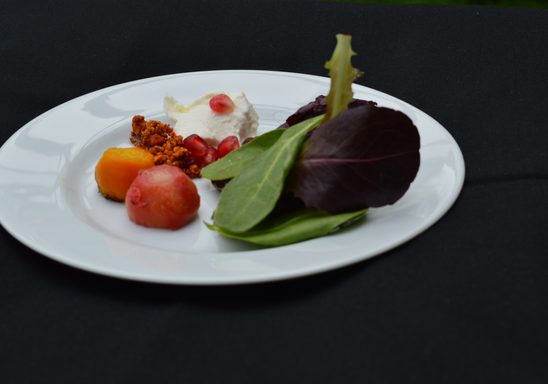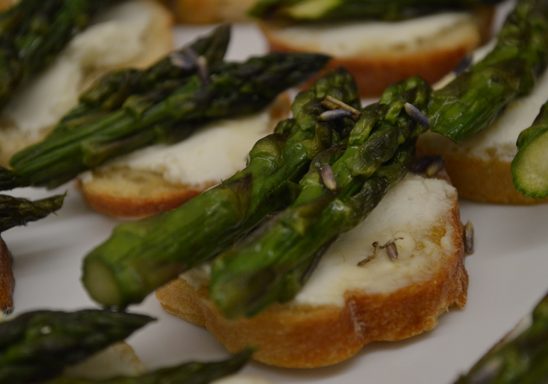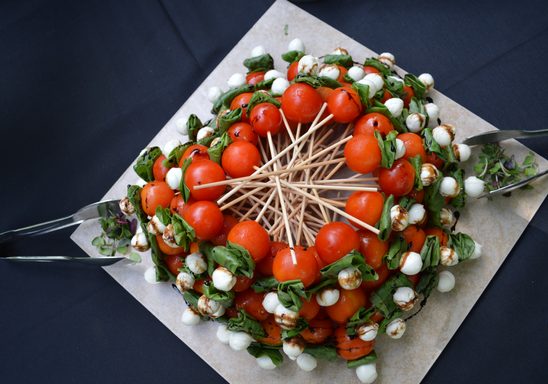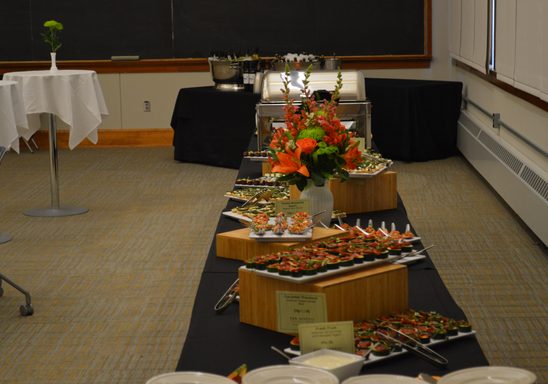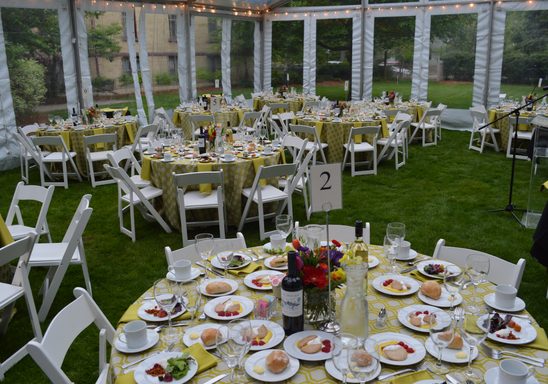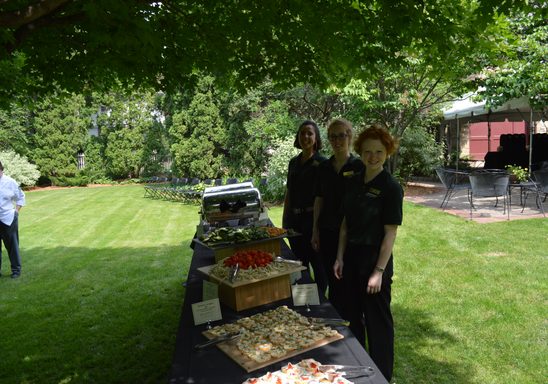 Catering
Ordering Information
We ask that all catering orders be placed ten business days prior to the event, whenever possible. In the event of unexpected last-minute needs, please don't hesitate to call and we will try to accommodate you, as best we can.
The first step in placing a catering order is to fill out the Catering Request Form. Once that form is received by Catering Services, you will receive an initial Event Order to review and approve. A signed Event Order is necessary for all events in excess of $500.00; others may be confirmed via email.
Please note that the catering office will guide you through your facility needs for catering. If you are not using the room "as-is", then you will need to fill out a Facilities Set-up Request Form, located on the Facilities Management website. Please detail your set-up request there. You will be billed separately by Facilities for any set-up charges.
Catering Staff
The Dining Services staff of catering professionals is available to help you plan the perfect menu for your event. Our catering guide is designed to educate you about your choices. In addition, we are always available for consultation and advice — please don't hesitate to contact us.
The most efficient way to communicate with us is to send an email message to catering@carleton.edu.
Special Occasions and Birthdays
Treats from Home
Surprise a student while he or she is away from home by ordering a Hugs from Home Package from Bon Appétit. Our Hugs from Home Packages allow parents and friends to send a fresh and wholesome treat package to their loved ones. Whether it is a birthday celebration, a special accomplishment or just to let them know that you are thinking of them, our Treats from Home packages are designed to suit any occasion.
To Order
Simply fill out and submit the Hugs From Home Request Form to make a catering request. If you have questions, call the Bon Appétit catering office at 507.222.4229 or email catering@carleton.edu.
Orders must include student's name, phone number and email address and any special message you would like included in their card.
To ensure availability, please order at least one week in advance.
The student is called when their Treats from Home Package is available for pick-up at Sayles-Hill Campus Center.
Bon Appétit accepts VISA and MasterCard.