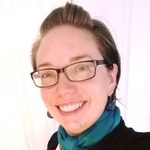 Reference & Instruction Librarian for Humanities and Digital Scholarship

I work in the Libe as the R&I Liaison Librarian for Humanities and Digital Scholarship. As part of that, I help to supervise the Digital Humanities Associates, and work closely with many other groups around campus and at St. Olaf to help support digital scholarship work. The thing that most excites me about digital scholarship is its potential for improving accessibility of scholarship, both in terms of reaching scholars with disabilities but also helping to cross language and writing system barriers.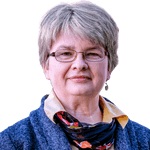 Director of Academic Technology

Assistant Director for Digital Humanities
Director, Digital Arts and Humanities
Lecturer in History

As Assistant Director of the Humanities Center for Digital Humanities, I work closely with representatives from the Library, Academic Technology and Information Technology Services to foster interdisciplinary collaboration between faculty and undergraduate student-scholars, integrating digital methods deeply into the Liberal Arts curriculum. I teach courses on digital methods, history courses with strong digital components, and collaborative courses in a number of departments that incorporate digital project work. I also co-supervise the Digital Humanities Associate program that trains undergraduates to help coordinate research and pedagogy projects in humanities classrooms. Read my full profile.