Summer 2022 Alumni Volunteers
Monica Fleisher 2013 (English and Educational Studies minor)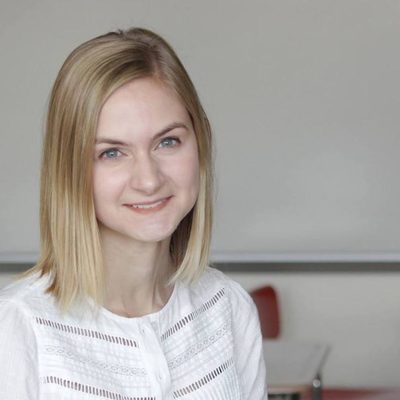 I work at Washington University in St. Louis as Senior Analyst for Admissions and Aid, providing both qualitative and quantitative data analysis to support the recruitment, selection, and enrollment of WashU's first-year class. This role has given me the opportunity to combine many of the interests I explored at Carleton. I majored in English with a minor in Educational Studies, and through my Ed. Studies coursework, I developed a deep interest in the college access field. After graduating, I joined a teaching apprenticeship program in New York City, where I spent 4 years as a high school teacher and earned my master's degree in teaching. I moved back to my hometown of St. Louis and spent 3 years as a program coordinator for a college access program at the University of Missouri – St. Louis. I also completed a 6-month data science bootcamp, which helped me develop the technical skills I needed to be successful in my current role. I'm always excited to talk to students about teaching, the higher education field, and making the transition to a more technical role in education.
---
Izaak Sunleaf 2015 (Mathematics)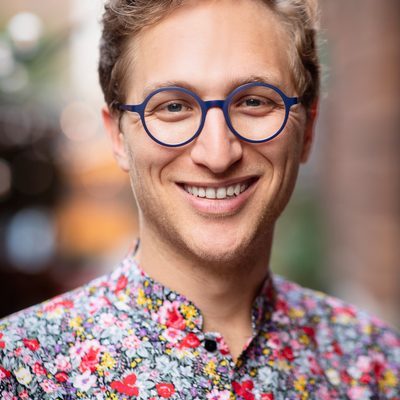 My name is Izaak Sunleaf. I am a Senior Operations Manager at Open Energy Group, a renewable energy project marketplace. At Carleton, I majored in mathematics and took as many environmental studies courses as math courses. Since Carleton, I have worked in a variety of roles at renewable energy developers leading up to my current role at Open Energy Group. Additionally, I directed Lenny Dee and Queens of Comedy at Carleton, and I continue writing and performing comedy in New York City as well.
---
Erin Lonoff 2009 (Political Science and Latin American Studies minor)
I studied Political Science and Latin American studies at Carleton. I didn't really have a career in mind with these majors, but enjoyed the classes a lot and hoped to one day find a job related to these topics. Today, I work for a consulting firm that focuses on public policy, real estate, and economic development, primarily working for cities and counties across the country. The field I went into relates a bit to what I studied in the political science department at Carleton, and I definitely use a lot of the skills I learned in school. I also attended grad school, receiving my masters in city planning. My fondest memories of Carleton are the friends I made and the professors who helped me succeed.
---
Aron Feingold 2009 (English)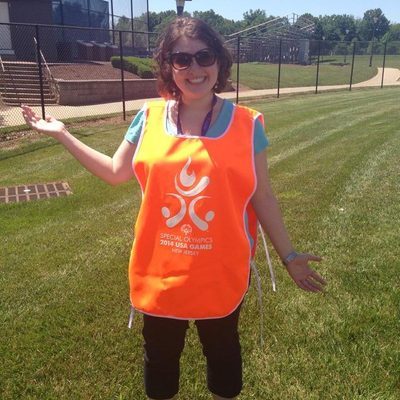 I was an English major at Carleton, where the most important and applicable skills I developed were how to think dynamically and on my feet, how to write, and how to feel confident articulating my ideas in front of peers and professors. While it may not seem like the typical path to become a biotech/pharma corporate communications and investor relations executive, my Carleton education prepared me in every way I needed. Out of college, I moved to New York City and entered an executing training program at a public relations agency, where I was hired full time in the healthcare department and worked for almost 7 years, moving up the latter and eventually leading the healthcare department's media team. After that, I moved to San Francisco (I grew up in the Bay Area and wanted to move home) and led product communications for an oncology biotech called Medivation, which was acquired by Pfizer. I then worked in oncology product communications at Pfizer for two years, before joining a genomic medicine biotech called Sangamo Therapeutics where I started the corporate communications department. I was promoted from Director to Vice President in the 3.5 years I worked at Sangamo, eventually leading the Investor Relations and Corporate Communications department. A few months ago in March 2022, I took the position as Vice President at oncology biotech Geron Corporation, leading investor relations and corporate communications. I am incredibly passionate about my career and believe there is a lot of unknown opportunities in this field that I'm happy to talk to Carleton students about.
---
Ritvik Kar 2016 (Computer Science and Cinema and Media Studies minor)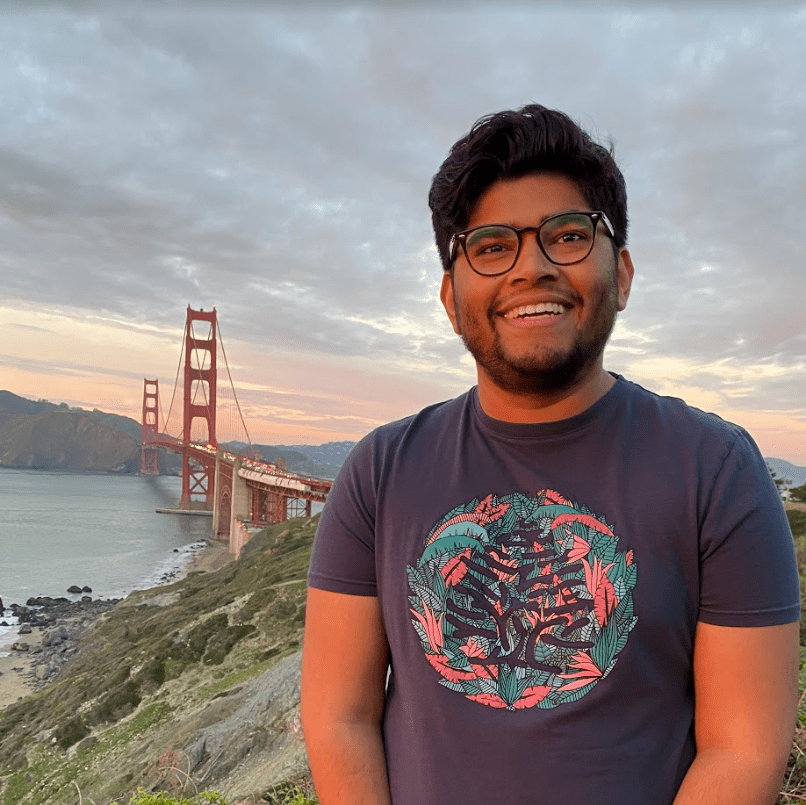 Hey 👋🏽 my name is Ritvik Kar (he/him), and I graduated from Carleton in 2019 with a degree in Computer Science and Cinema and Media Studies. While I was born in India, growing up, my family moved around quite a bit between India, Nigeria, and the UAE, and I moved to the US in 2015. At Carleton, I got to be a part of and learn from many communities (OIIL, Careers Center, MOSAIC, DevX, Rugby, The Carl) and take courses I could've never imagined taking (Reimagining God, Indo-European Folktales, Animation, Experimental Film). This breadth of experience experiences at Carleton prepared me to quickly adapt to changing contexts, explain dense ideas in an accessible manner, and take learning opportunities head-on. I stumbled upon my current career path (Product Management) through Carleton, and the Carleton Alumni Network opened up opportunities that would not have been as easily accessible to me.
---
Eleonore Dixon-Roche 2011 (Studio Art)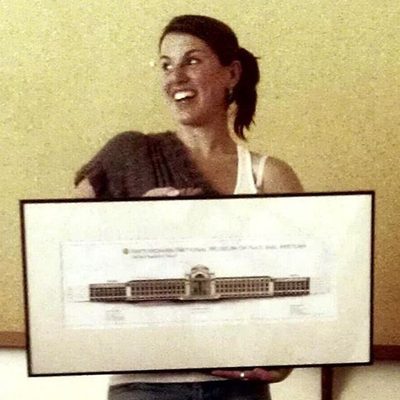 At Carleton, I enjoyed the range of subjects I could take through requirements and options. I am very grateful I did not have to choose between my creative and technical sides and instead was able to pursue them both, which has impacted my career significantly. Since 2021 I have been with ResoluteAI, a scientific and medical database search startup, as their Senior Product Manager.
My experience encompasses:
Product management
Product + graphic design
Science illustration
K12 curriculum design + development
Typesetting
Web development
I've worked at the following:
ResoluteAl
Phaant (small social network startup)
World Bank
Simons Foundation
Scientific American
National Science Teaching Association
National Museum of Natural History
---
Hudson Kingston 2005 (English/French)
I was a French and English Literature double major at Carleton. I also participated in (but did not always finish) intercollegiate track and field/cross country seasons. Some of my best experiences at Carleton were probably taking advantage of the many "perks" of the school that students sometimes miss — i.e. I did two study abroad terms, and I received a Larson International Fellowship to be a baker in France. My on-campus jobs included being a professional party planner for Campus Activities (we threw the normal balls and also did a blowout for the new Dean when he came in). I also went on to work at Blue Mondays, still one of the more fun jobs I've had the pleasure to work.
After Carleton I joined other '05 graduates/friends in Vietnam and taught English, after that I deferred law school one year (in-state tuition!) and then went to law school. Days before I finished my JD I was in Singapore studying two masters degrees in international law and human rights. After all that schooling I moved to DC and worked at a variety of environmental and consumer protection nonprofits, and then I moved back to MN to work for environmental and public health nonprofits. Almost all of my work has been within the legal realm of "administrative law" where I take highly technical issues and convey them to non-scientist lawyers and decision-makers.
Right now I work for Public Employees for Environmental Responsibility (PEER). PEER supports current and former public employees who seek a higher standard of environmental ethics and scientific integrity within their agencies. We do this by defending whistleblowers, shining the light on improper or illegal government actions, working to improve laws and regulations, and supporting the work of other organizations.
---
Sara Murray 2006 (Biology)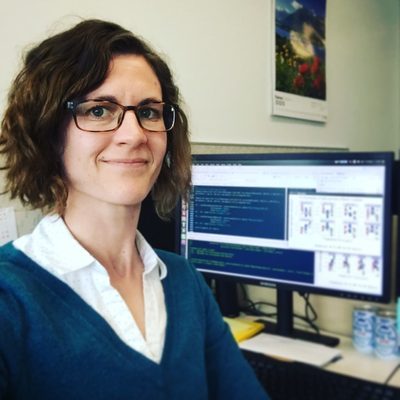 I graduated from Carleton in 2006 with a degree in Biology. I very much enjoyed studying abroad, having all my nerdy, goofy, outdoorsy friends within walking distance in a small town, and everyone's obsession with learning.
I fell in love with immunology and infectious disease biology my junior and senior years, and subsequently went on to intern in Bamako, Mali and then did a post-bac at the NIH, studying malaria for both. I completed a PhD in Pathobiology at the University of Washington; my research was on the immune response to malaria infection in the liver with the goal of designing better vaccines. I realized that though I loved science and biomedical research, I did not love working in the wet lab, and so transitioned to computational biology/ bioinformatics during my first postdoc, which was on autoimmune disease. I was hired at a pharma company for my second postdoc starting in 2017 and have been entirely computational since then. I work closely with lab scientists to plan and interpret experiments to understand metabolic disease biology and identify potential drug targets or biomarkers. Outside of work I'm obsessed with gardening, and my proudest moment this past year was when one of my neighbors walked by and, seeing all my fruit tree grafting experiments, asked if I was a scientist at work, too!
---
Ana Lagunez 2008 (American Studies)
I'm from the Texas-Mexico border and while at Carleton, I worked as an admissions fellow, resident assistant ,web content manager, babysitter, food caterer and janitor. I will always be thankful for my peers and advisors who offered me kindness and encouragement through the culture shock and steep learning curves of Carleton's rigorous academic environment.
I graduated into the great recession and was grateful to have a project manager role at Epic Systems, an electronic health record software company in Wisconsin. I've spent the last decade steering IT projects for hospital systems across the country and am currently the Vice President of a national healthcare IT consulting company.
---
Chai Lee 2009 (Political Science/International Relations)
Chai Lee graduated from Carleton in 2009 and was lucky that in the great recession, he landed a job in the St. Paul Mayor's Office. He worked on the communications team with Mayor Chris Coleman for six years before moving to the nonprofit sector where he currently works. He currently leads a cohort leadership program which trains BIPOC leaders to be equity advocates on boards, committees and commissions. He also serves on the Met Council, the state of Minnesota's regional planning body which operates the passenger buses and light rails in the region, along with treating the wastewater, and many other things. Some of his greatest memories from Carleton include the lifelong friendships, the wonderful cultural and social clubs or organizations and most of all, the intellectual challenge and growth.
---
Alex Adamczyk 2018 (Political Science & International Relations)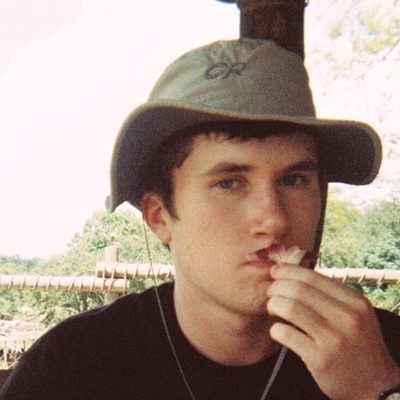 Hi, I'm Alex – I'm from outside of Boston and graduated in 2018 as a Poli Sci / IR Major (though I also took plenty of art history and oboe classes). I played oboe in orchestra and frisbee with the Karls as well. I'm currently an advertising account manager at Amazon in NYC. I've worked in digital advertising since graduation – starting at an agency supporting American Express, then moving into a variety of advertising roles at Google for the past three years.
---
Christopher Staral 2010 (Chemistry & Biochemistry)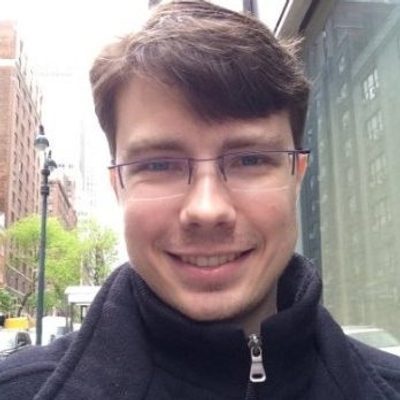 I graduated magna cum laude from Carleton with a major in Chemistry and concentration in biochemistry. While at Carleton, I was pre-med, participated in medical research at the University of Minnesota, and enjoyed playing video games competitively. Upon graduating, I attended the University of Minnesota Medical School and simultaneously continued my medical research at the Lillehei Heart Institute. During medical school, I realized I was less motivated about the practice of medicine but still interested in applying my scientific interests and medical background in pursuit of a career. I was introduced to the concept of biotech investing, and self-taught myself the finance concepts needed to value biotech companies while attending medical school. Having fallen in love with investing, I decided to pursue it full-time, and moved to New York City. I worked at various investment banks in biopharma equity research positions, initially at Canaccord Genuity and then at Goldman Sachs. Following my career on sell-side, I moved to a ~$1 billion investment fund, Mangrove Partners, where I worked as a biotech investment analyst. Following Mangrove, I joined Laurion Capital Management, a ~$6 billion multi-strategy fund. At Laurion, I stood-up and helped lead a fundamental long/short biotech portfolio and worked collaboratively among others at the fund, including data scientists, to invest in both private and public biotech companies. In January 2022, I decided to launch my own therapeutics-focused investment fund along with a co-founding partner, which will aim to combine fundamental long/short investing with sophisticated risk management and data science methodologies.
---
Michael Nesbitt 2006 (Sociology & Anthropology)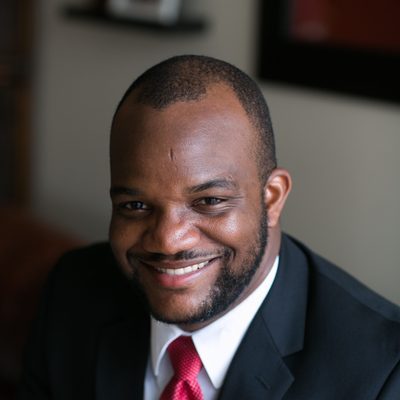 What I enjoyed while I was at Carleton was that individuals strived to be better versions of themselves–ask questions and willing to fail if it meant they would learn from the experience. After graduating Carleton in 2006 with a SOAN degree, I served as an AmeriCorp Vista, working to improve family literacy in Washington, DC. I then pursued my Master's in Transportations Policy, Operations, and Logistics (2007-2009) at George Mason University (GMU). While at GMU, I started interning at the Federal Highway Administration (FHWA), which is one of the sub-agencies of the U.S. Department of Transportation (USDOT). My current position at FHWA is Team Lead for the Policy and Strategy Analysis Team, in the Office of Transportation Policy Studies. In that role, I manage the strategic planning process for federal-aid highway program and conduct studies on specific transportation policy an options, including: 1)Evaluating changing travel patterns and needs across socio-demographic, income, and regional users, including the differing impacts of highway policies across different types of rural and urban communities; 2)Assessing highway construction costs and inflation. 3) Analyzing vehicle miles traveled (VMT) and other highway revenue sources, their impacts on users, and their relationship to vehicle impacts on highways, congestion, safety, noise, and emissions. Prior to my current position, I spent years working with my collogues to develop regulations for national transportation performance measures and training state departments of transportations and others on how to implement those regulations.
---
Adam Hallbeck 2009 (Philosophy)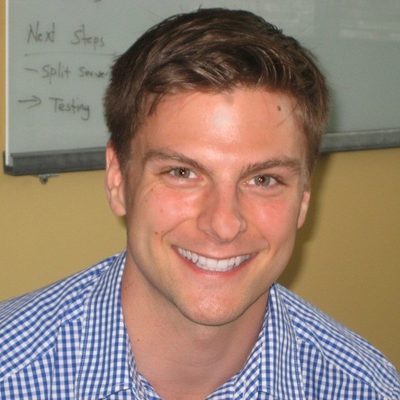 I experienced a fairly non-traditional collegiate and post-Carleton path built from cycles of discovery and rediscovery. During my time in Northfield, some of my fondest memories include turning the eagle downtown as a senior football captain, finding social and academic balance after transferring away and returning, and, most importantly, meeting my wife senior year (after three years of *hard* crushing). The economy was in a rough spot coming out of school, so I found some odd jobs to pay down the steep student debt; I worked at a Toyota dealership for a spell, tried my hand at a digital media startup, jumped into technical recruiting, and finally landed in Microsoft business applications consulting. Currently, I'm a Sr. Technical Specialist (presales) at Microsoft working with healthcare clients across the US to support their digital transformation initiatives.