Nov
4
Convocation with Christy Coleman
Fri, November 4, 2022 • 10:50am - 11:50am (1h) • Skinner Memorial Chapel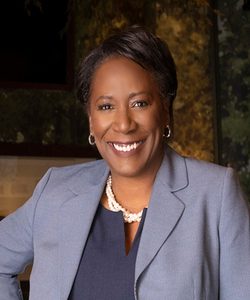 With a career spanning over 35 years, Christy S. Coleman has served as the Chief Executive Officer of some of the nation's most prominent museums. She's a tireless advocate for the power of museums, narrative correction, diversity and inclusiveness. Ms. Coleman is an innovator and leader in the museum field having held leadership roles at the Colonial Williamsburg Foundation, the Charles H. Wright Museum of African American History, and the American Civil War Museum. She now serves as the Executive Director of the Jamestown-Yorktown Foundation.
Ms. Coleman is the recipient of numerous awards for her decades of impact, including three Honorary Doctorates. In 2018, Time Magazine named her one of the 31 People Changing the South and in 2019, Worth Magazine named her one of 29 Women Changing the World. She's written numerous articles, is an accomplished screenwriter, public speaker and has appeared on several national news and history programs.
She served as the historical consultant for the award-winning film Harriett and Showtime's Good Lord Bird. She's most recently appeared in award winning documentaries, Grant, Abraham Lincoln, Black Patriots: Civil War Heroes, Neutral Ground, and When The Monuments Came Down.
Event Contact: Noel Ponder