Jan
13
Convocation with Dara Moskowitz Grumdahl '92
Fri, January 13, 2023 • 10:50am - 11:50am (1h) • Skinner Memorial Chapel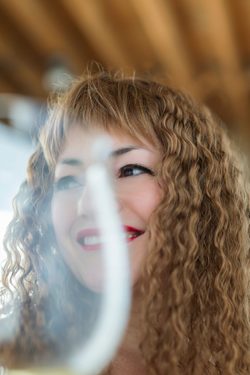 There's no such thing as authenticity but the only thing that matters is authenticity—notes from a working critic in the age of social media.
Dara Moskowitz Grumdahl '92 is one of America's most-awarded nonfiction magazine writers.  A 15-time James Beard award nominee, she has won six Beards, known as the Oscars of the food world. She has also won 5 CRMA's, the Pulitzers of city magazines, for her work writing about local notables, from art forgers to croissant whisperers, and her work has been included in nine editions of the Best Food Writing in America anthologies. She currently is a staff writer at Mpls.St.Paul Magazine, and her work has appeared in Gourmet, Bon Appetit, Food & Wine, Travel + Leisure, and many other publications. Her book Drink This: Wine Made Simple, actually does, and it's a very Carleton book, methodical and friendly. She is often asked how she got from a childhood in New York City to Minnesota, and the answer is that she fell deeply in love with F. Scott Fitzgerald, Husker Du, and a band called Babes in Toyland, and when she came to visit Carleton she truly thought it was the best place on Earth. She lived in Nourse, Davis, and then spent two years living above the Ideal Bakery downtown (ask someone about 1990's overcrowding) and would like you to know that in the 1990's it was very popular for students to disparage Carleton by saying: "Camp Carleton, it's not the real world." The true reply to that was only found after several years, which is: That's right, it's much better than the real world.
You are invited to a Zoom webinar.
When: Jan 13, 2023 10:50 AM
Topic: Convocation with Dara Moskowitz Grumdahl '92
Register in advance for this webinar:
https://carleton.zoom.us/webinar/register/WN_Q1EDc8AmSyi667-n27qmMQ
After registering, you will receive a confirmation email containing information about joining the webinar.