Apr
7
Convocation with Matthew MacWilliams
Fri, April 7, 2023 • 10:50am - 11:50am (1h) • Skinner Memorial Chapel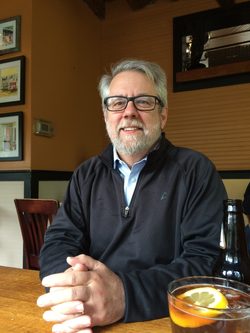 Before a vote had been cast in the 2016 presidential primaries, Matthew MacWilliams warned American conservatives, moderates, and liberals that his polling revealed Donald Trump's activation of authoritarians would make Trump's candidacy for the Republican nomination for president — and the presidency itself — virtually unstoppable.
His articles on Trump in Politico, the London School of Economics blog, and Vox sparked an international media debate that contributed to the framing of Trump and his tactics as authoritarian. His work was reprinted or referenced by leading media around the world including CNN, MSNBC, ABC, NBC, CBS, the Washington Post, Newsweek, New York Times columnist David Brooks, NPR, The Atlantic and Der Spiegel.
Since those initial studies, MacWilliams has launched surveys and qualitative research exploring the global rise of authoritarianism and discussed the implications of his findings for the future of democracy with elected officials and civil society leaders across the United States, Europe, and Eurasia.
MacWilliams earned his Ph.D. in political science from the University of Massachusetts and his B.A. (Phi Beta Kappa) at the University of Pennsylvania where he was a Benjamin Franklin Scholar. He resides in Baltimore, Maryland, with his wife, tending to his gardens, brewing beer and frequently visiting his neighborhood dog park with his black lab Henry.
In late 2020, St. Martin's Press published his book On Fascism: 12 Lessons From American History, detailing the authoritarian strain that runs through American history