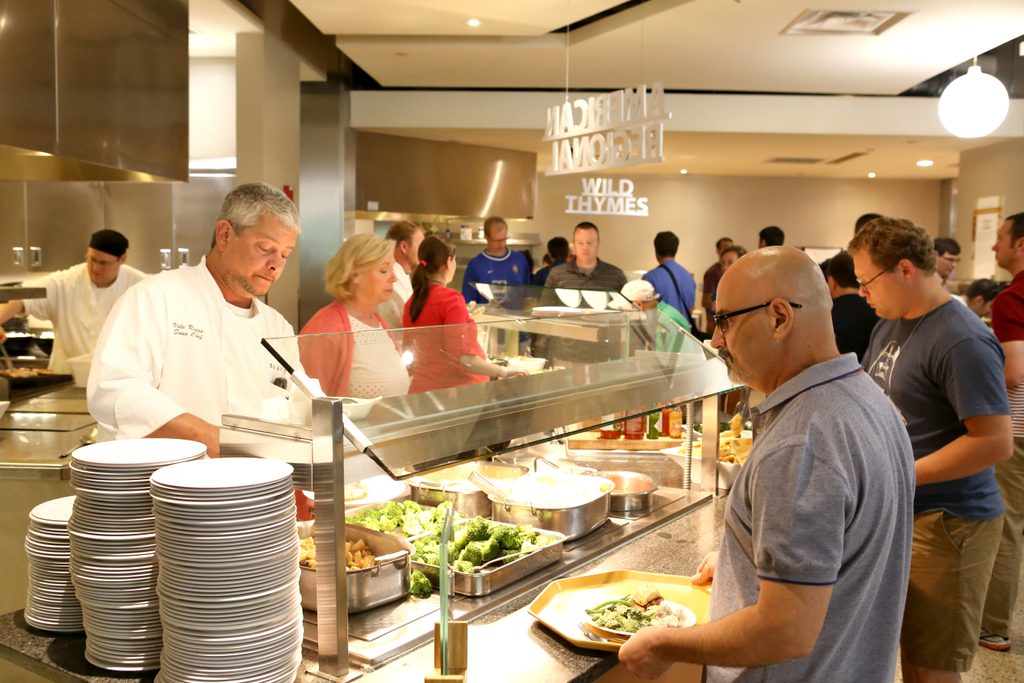 For Conference/Retreat guests, we can put together a custom meal package depending on your schedule and needs. This may include breakfast, lunch, and/or dinner in the dining hall in addition to specially catered meals or banquet dinners.
Bon Appétit Management Company is the food provider at Carleton and is proud to be the first food service company to commit to: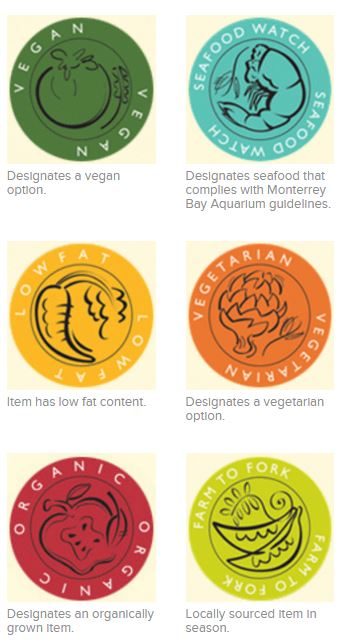 Supporting local agriculture (with a defined purchasing target), since 1999
Striving to serve only seafood that meets Seafood Watch® sustainability guidelines for commercial buyers, since 2002
Reducing antibiotic use in farm animals (2003)
Serving rBGH-free milk (2003)
Switching to cage-free eggs (2005)
Tackling food's role in climate change (2007)
Addressing farmworker's rights (2009)
Switching to humanely raised ground beef (2012)
Phasing out pork raised with gestation crates (by 2015)
The last straw – No more plastic straws (2018)
Dual global/local coffee bean sourcing commitment (2019)
Farm to Fork is a company wide (Bon Appétit) initiative to buy locally, formalized in 1999. Their first choice is to purchase seasonal ingredients from small, owner-operated farms and ranches within a 150-mile radius of the café. Food grown locally is fresher, better tasting, and often has greater nutritional value. Bon Appétit's commitment to local food is about preserving biodiversity, protecting open space, supporting family farmers, and keeping money invested in the community.