May
18
CS Tea: Privacy Threat and Vulnerability Analysis of the Internet of Medical Things: A Study from Privacy Policy Perspectives
Thu, May 18, 2023 • 3:30pm - 4:30pm (1h) • Anderson 329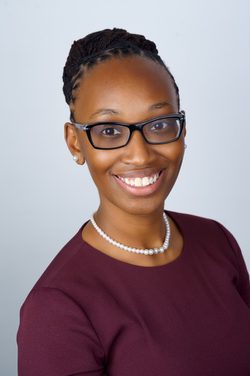 PhD student Nyteisha Bookert will speak about her research on privacy, security, and the Internet of Things:
Abstract: Data is growing at an unparalleled rate due to advancing technologies (e.g., Internet of Things, 5G, artificial intelligence) and increased consumer transactions. By 2025, more than 175 zettabytes of data are expected globally. The influx of data has offered life-altering solutions. Consequently, the growth has created significant security and privacy challenges, including increased risk of surveillance, unsolicited marketing, and adversarial threats. The privacy threats and vulnerabilities in the Internet of Things or smart technologies have been studied in the literature. However, smart healthcare and related devices, known as the Internet of Medical Things (IoMT), are seldom considered. Therefore, the extent of the privacy implications in the IoMT domain is unknown. In this talk, I will discuss the privacy implications of the IoMT domain found by examining the privacy policies of IoMT devices.
Join us at CS Tea for cookies, tea, and conversation about this topic.