Family and friends of David Pollatsek '96 established The David Pollatsek '96 Prize in Computer Science at Carleton College. This fund was created in memory of David Pollatsek '96 who passed away on December 13, 2012.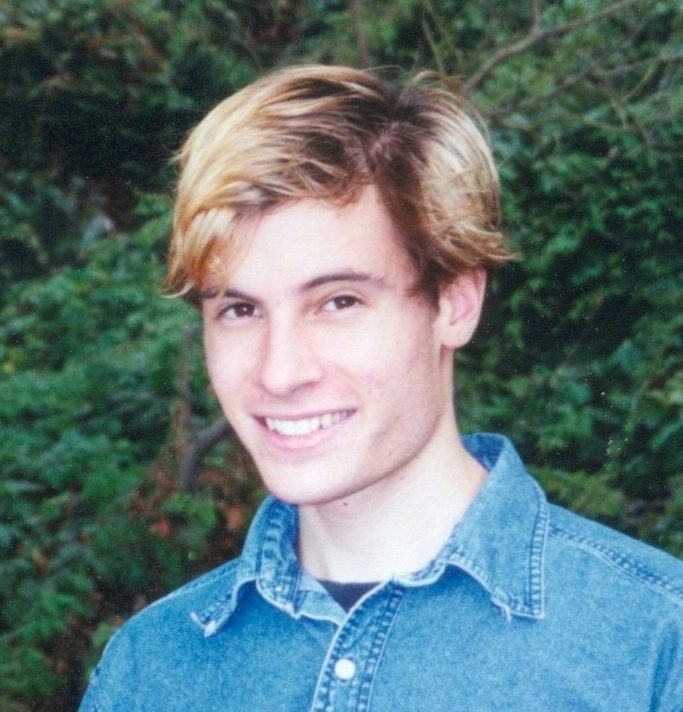 David was born on June 17, 1974, to Harriet and Alexander Pollatsek in Amherst, Massachusetts. David graduated from Amherst Regional High School in 1992 and went on to study computer science at Carleton where he graduated in 1996. David found his dream job working as a game developer. In 1996, he co-founded Monster Games with three other partners in Northfield, Minnesota. During the 16 years he was at Monster Games he was able to pursue his passion and was instrumental in developing games that sold worldwide. He excelled at all aspects of game development, including strategic planning and creative design as well as programming.
David's friends and family remember his generous spirit, loyal friendship, and quick wit. He loved music and was a gifted guitarist. He had a brilliant mind and was a lifelong learner of everything from flying airplanes to playing exotic musical instruments, studying mathematics, and learning to play hockey.
The David Pollatsek '96 Prize in Computer Science recognizes the computer science major who best reflects David's special strengths: his intellectual curiosity, his creativity, his imaginative programming, his love of art, and his flair for design.
---
2022 Prize Recipients: Will Bedow, Oliver Calder, Izzi Clawson, Rebecca Hicke, Jade Kandel, Yemi Shin, Piper Welch, Juanito Zhang Yang
2021 Prize Recipients: Catalina Alvarez-Ruiz, Kaeden Berg, Lydia Chau, Gustavo Diaz Banuelos, Kate Grossman, Mash Ibtesam, Danny Maya, Ginnie White
2020 Prize Recipients: Jessie Baskauf, Kate Finstuen-Magro, Junyi Min, Oscar Smith, and Justin Washington
2019 Prize Recipient: Anna Johnson

2018 Prize Recipients: Lindsey Chavez, Martha Durrett, and Nick Spinale
2017 Prize Recipients: Caitlin Donahue, Charlie Imhoff, Emily Kampa, and Thomas Redding
2016 Prize Recipients: Adam Canady and Marielle Foster
2015 Prize Recipients: Ken Schiller and Sarah LeBlanc
2014 Prize Recipient: Carissa Knipe
2013 Prize Recipient: Sad'e Smith