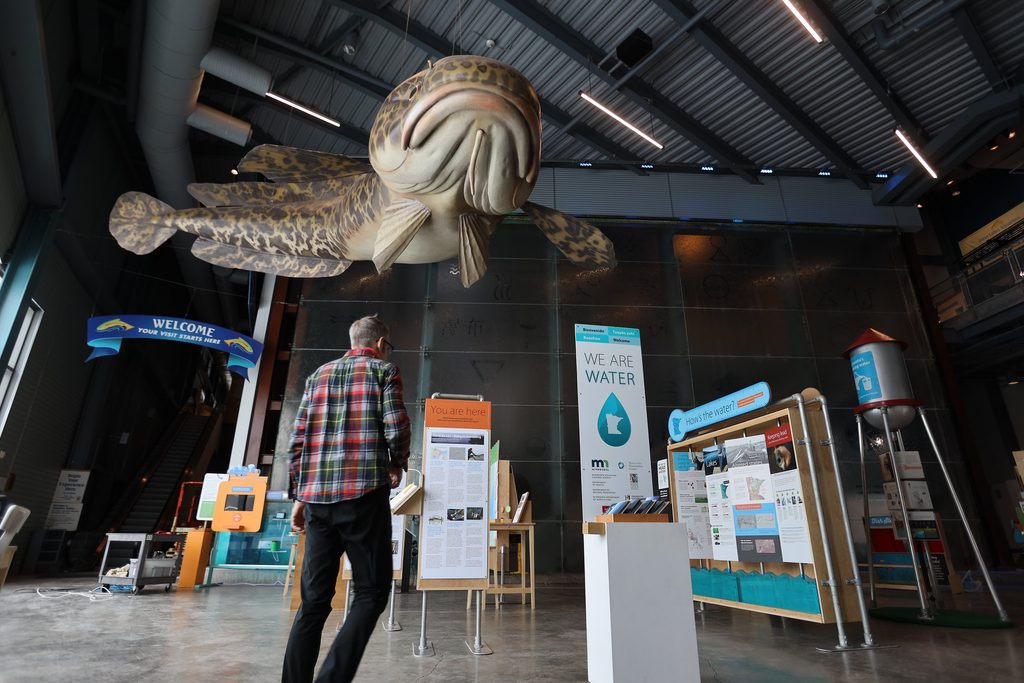 In Minnesota — a state with more shoreline than Florida, Hawaii and California combined — water is a vital part of the state's history, identity and culture. The Cannon River Watershed Partnership, in cooperation with the Minnesota Humanities Center, will celebrate this connection in Northfield as it hosts We are Water MN, a traveling exhibition that explores the connections between the humanities and water through an interactive exhibit and public events.
The exhibit will be on view June 20-July 28 at Carleton's Weitz Center for Creativity. Visiting hours are Tuesday-Friday from noon to 6 p.m., and Saturdays from 11 a.m. to 3:30 p.m.
A grand opening event is scheduled for 10 a.m. to 2 p.m. Saturday, June 29. An artist reception will be held from 10-11 a.m. at the Northfield Arts Guild, immediately followed by an art walk to the Weitz Center. The grand opening event includes guided tours of the exhibit, food, family-friendly art activities, a water bar and speakers.
As part of We Are Water MN, the Cannon River Watershed Partnership is also offering a series of programs about water.
We Are Water MN reveals the central nature of water in our lives by exploring how we relate to water—how we use water, how water unites communities, how water affects every element of life, and how we care for our water and protect water for the future. Visitors reflect on local stories and the meaning and experiences of water in Minnesota with space to add their own stories. More information can be found on the exhibition website.