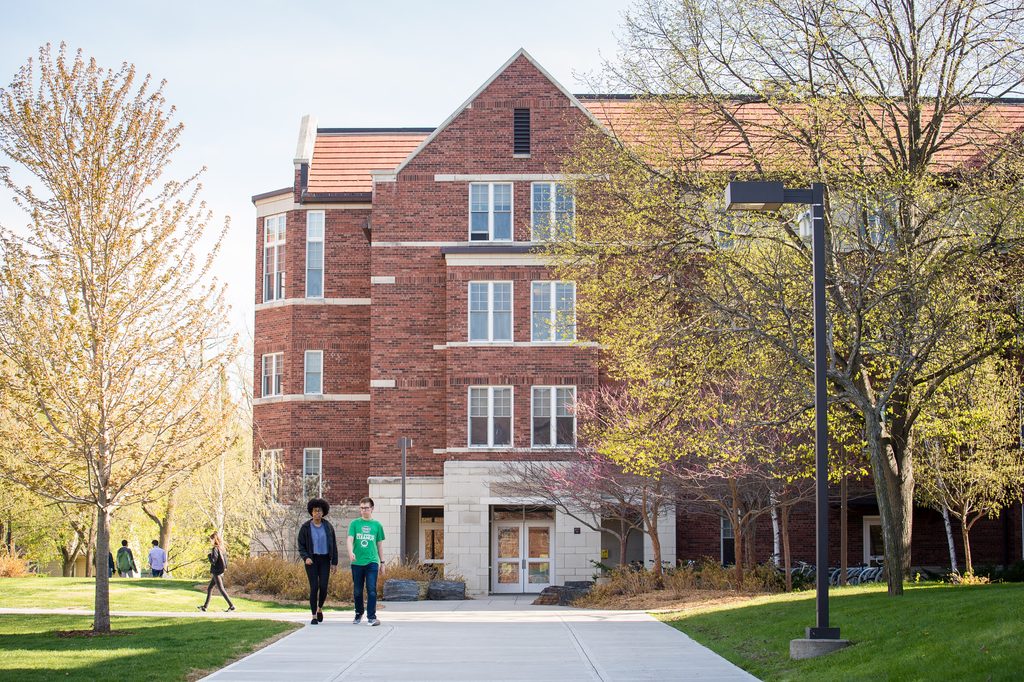 Beneath sidewalks and between buildings in the tunnels buried under the Carleton College campus, construction crews have been hard at work making headway on the college's Utility Master Plan. On Friday, May 24, the college reached a significant milestone: turning off steam for the last time on the east side of campus.
The Utility Master Plan includes a complete overhaul and transformation of the existing steam distribution system to a 120-degree Fahrenheit hot water system. This includes three geothermal bore fields and a heat pump to take advantage of simultaneous heating and cooling loads in addition to building upgrades. The last time the college made a similar shift in its utilities was over 100 years ago when the campus — originally heated with fireplaces or coal furnaces in individual buildings — constructed the central steam plant being used today.
Friday's milestone on the east side of campus advances Phase I of the Utility Master Plan. The west side of campus will see its steam-to-hot-water makeover in 2020 and 2021. The college will eventually turn off all steam in 2021 as Phase II is completed.
"Within a few weeks, we will be running our chilled water systems on the geothermal heat pump followed by the heating side in the fall," said Martha Larson, project manager of the Utility Master Plan. "Replacing the steam piping with hot water to connect the east side of campus is an exciting and logistically challenging part of the process."
Over 60 miles of piping exists under Carleton's campus, and construction work began earlier than usual this year in order to ensure the project is complete by the time fall temperatures descend on the campus.
The geothermal transformation across campus will reduce Carleton's energy use by 40 percent and its emissions by 15 percent compared to the current steam plant operation. By shifting the majority of the college's utilities from natural gas to electricity, the system takes advantage of the increasingly greener electric grid. The system also builds in flexibility to utilize more renewable energy sources in the future. All are considerable steps toward the college's commitment to be carbon neutral by the year 2050.
Learn more on thet Geothermal Project website. Follow construction updates throughout the summer on the Carleton Sustainability Office Facebook page.