Continue the Tradition at the Craft Fair and Custodial Scholarship Bake Sale on December 6, 2019.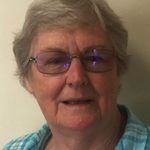 Back when Pat Flynn was working as a light duty custodian (1984–2005), she saw how some of Carleton's students had to make ends meet by eating ramen noodles for days on end and getting by on very little. She and a committee of fellow custodians (Joel Barsness, Nancy Topp, and John Marshall) began conversations with the business office in 1993 to set up the Custodial Scholarship Fund. Initially 25 custodians signed up for payroll deductions to begin the Fund.
In 1998, this group of custodial staff joined forces with the Craft Fair, started by college duplicating coordinator Loretta Springer in 1982, to add a bake sale component to the fundraising. That year, Pat made 15 pounds of caramels and Julie Stockel, another long-time custodian and initial fund supporter, made dozens of cookies — including her famous iced molasses cookies. A core group of ten custodial staff contributed cookies, bread, bars, lefse, and other home-made treats. That first year, the custodians raised $585 toward the Custodial Scholarship Fund.
In 2011, the vendor fees from the Craft Fair were also added to the Custodial Scholarship Fund. Over the years, with proceeds from the bake sale, vendor fees, sloppy joe meals, cookbook sales, and silent auction, the total brought in on the one-day sale has increased. The 2018 total was just over $4,800. Pat says, "If you help someone else, it makes you feel so much better, and adds to your dignity." That must be the case, as it is not just custodial staff donating to the Custodial Scholarship Fund anymore, faculty and staff of the college are also pitching in.
The scholarship endowment now stands at $168,082 which allows for a yearly scholarship of between $9,000–$11,000. The fund is awarded each year to a qualifying student to help pay for books, music lessons, health insurance premiums, or other extra costs. If a child of a Carleton custodian is a qualifying student, he or she will be awarded the scholarship.
The scholarship has distributed funds every year since its inception. A few of the recipients have been custodian grandchildren. Pat Flynn's own granddaughter was a recipient during her time at the College.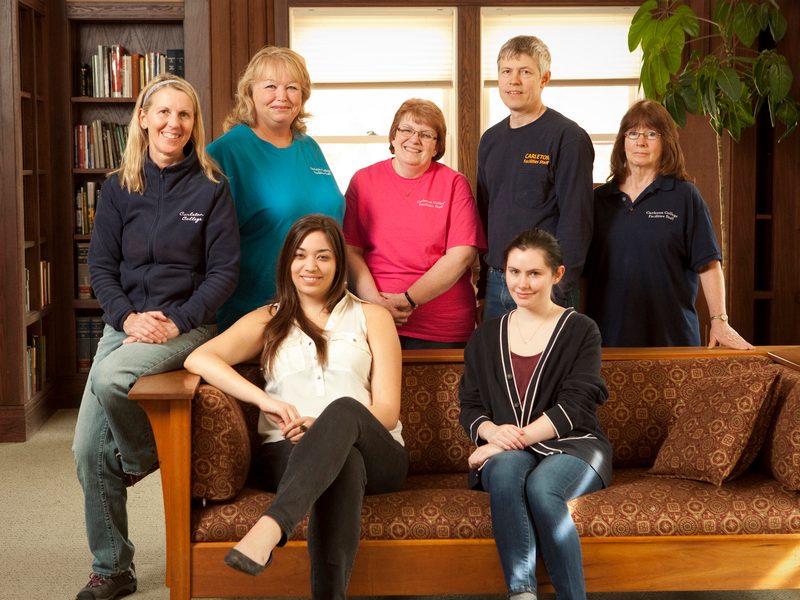 The custodians at Carleton are a special bunch. They not only care about the appearance of the buildings in which they work, they truly care about the students and making their time at Carleton at meaningful as possible. Since campus is literally "home away from home" for these students, the custodians are often a person with whom they can share personal or academic challenges or triumphs. Many life-long relationships are formed between the custodians and the students, as evidenced when alumni return to campus and seek out their custodial friends.
Be sure to mark this year's Craft Fair and Custodial Scholarship Bake Sale on your calendar. The event is set for Friday, December 6 from 8:30 a.m. to 3:00 p.m. in the Weitz Center for Creativity.