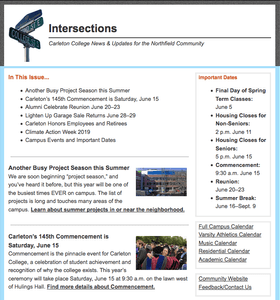 Sign up for our email newsletter, Intersections, using the form below.
We'll email you periodic updates about campus events, building projects, community meetings, and more.
Each email will include an unsubscribe link in case you no longer wish to receive our news.
Your email address will not be shared with anyone outside of Carleton.