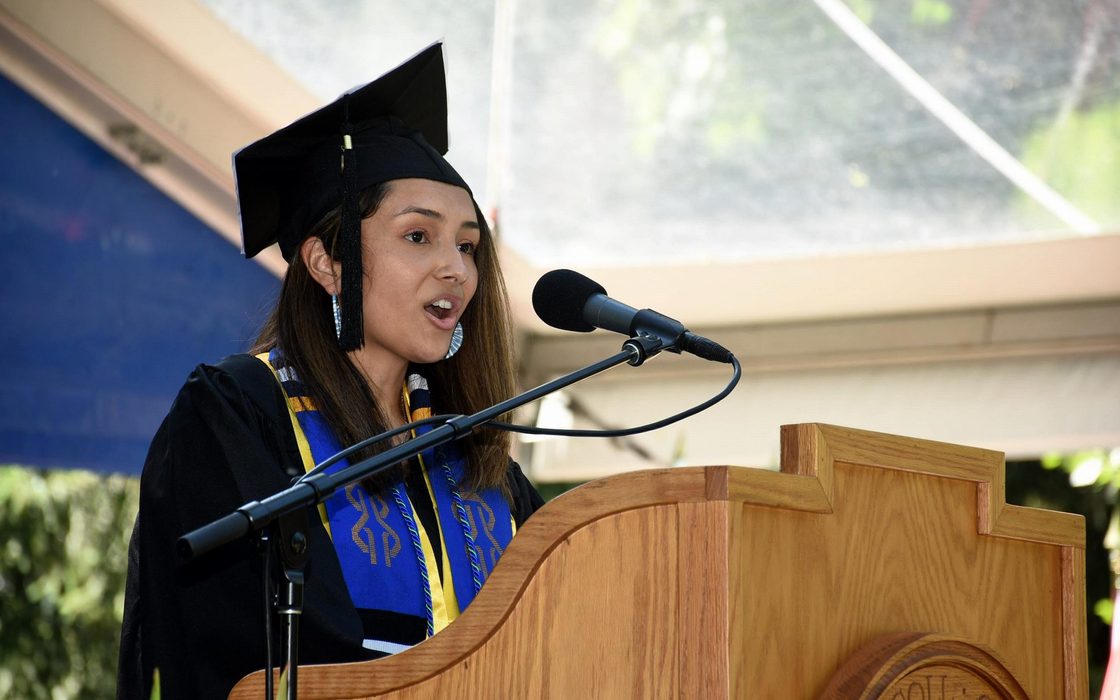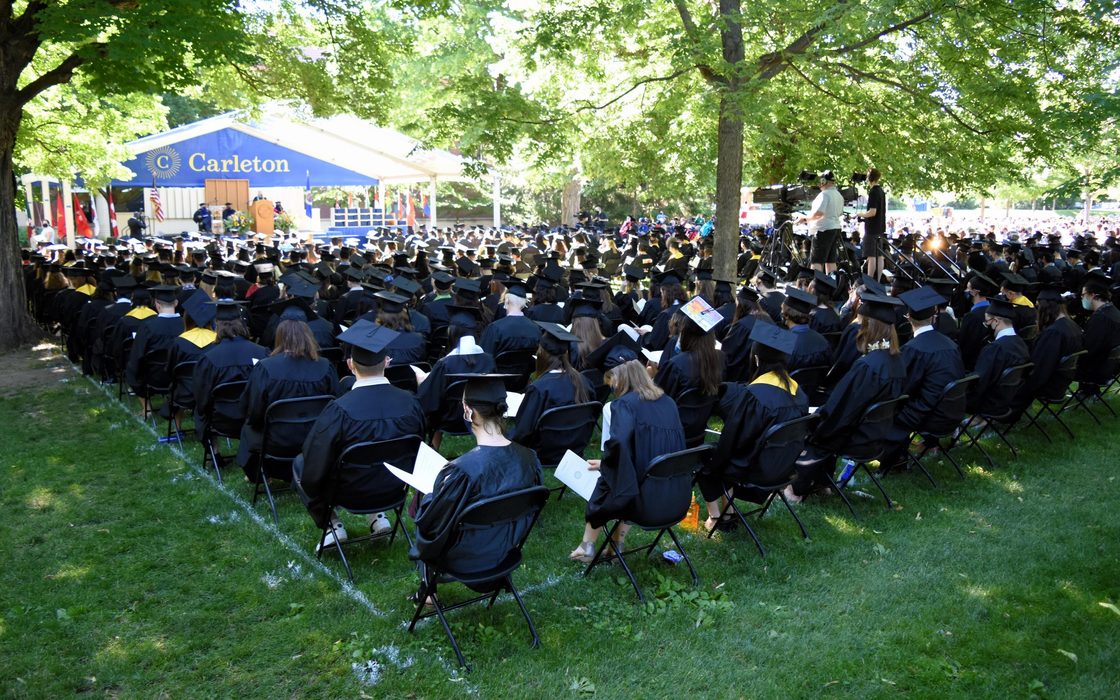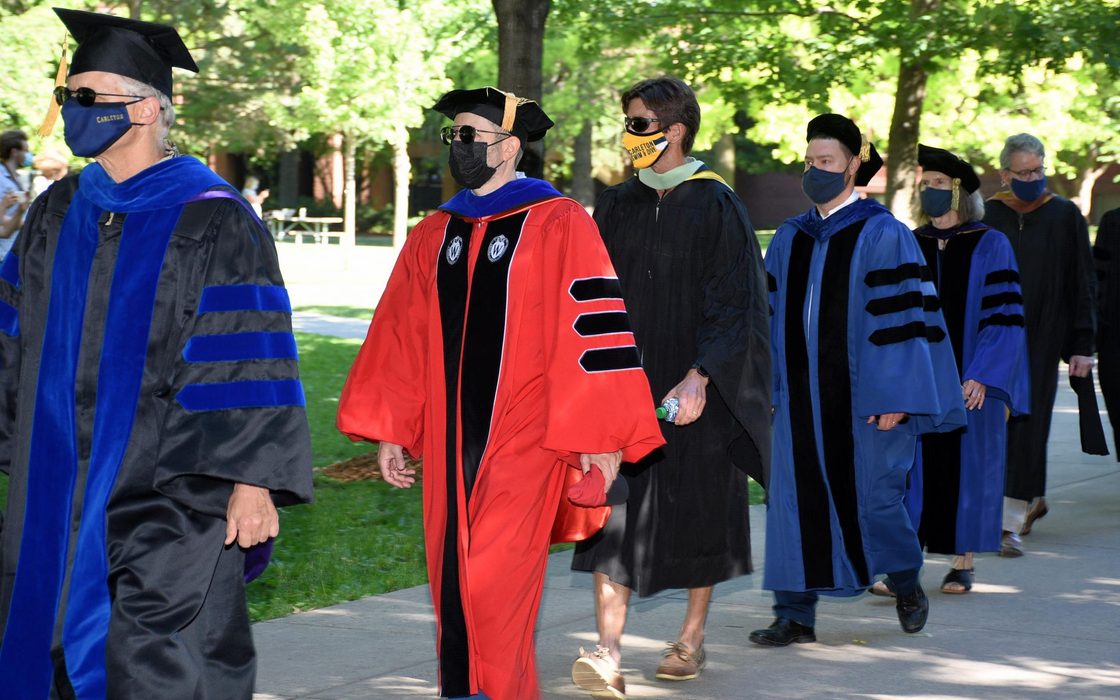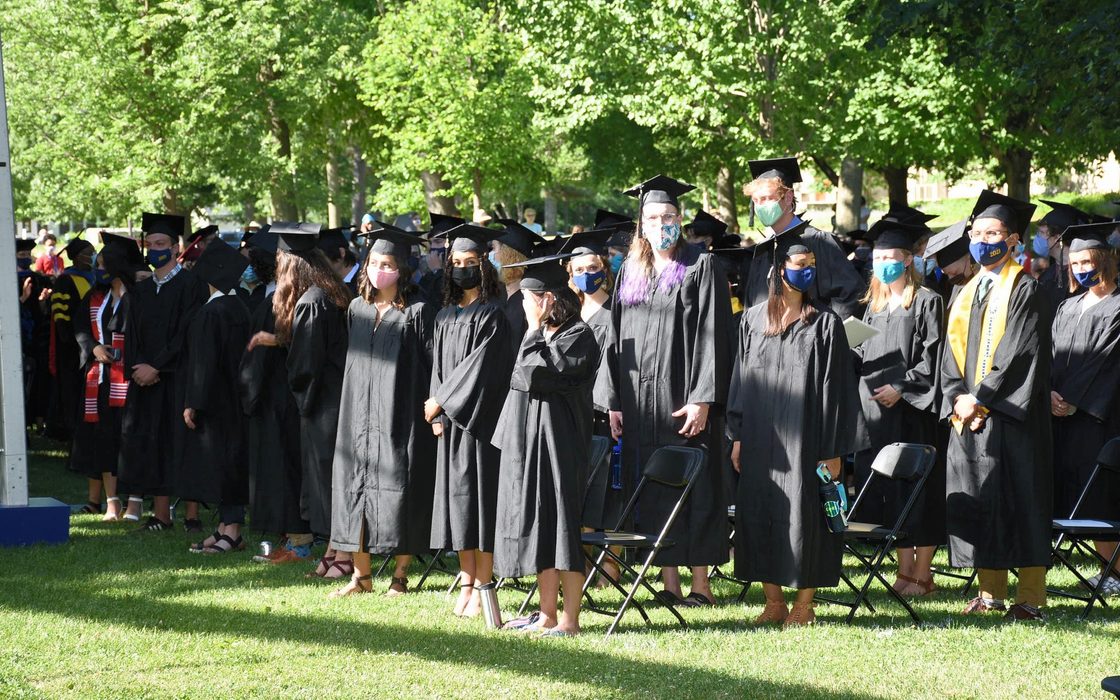 Carleton College's 148th Commencement will take place Saturday, June 11, 2022, at 9:30 a.m. Central Time. As is tradition, the ceremony will be held outdoors on the Bald Spot. The event will also be live-streamed and archived so family and friends could share in the experience wherever they are in the world.
The presentation of candidates for the degree of Bachelor of Arts will be made by: Art Rodriguez '96, Vice President and Dean of Admissions and Financial Aid.
The conferring of degrees and awarding of the diplomas will be done by Alison Byerly, President of Carleton College.
Speeches will be given by President Byerly and others yet to be determined. The Commencement Address will be provided by Commissioner Toni Carter '75.