Oct
6
Classics Table
Thu, October 6, 2022 • 12:00pm - 1:00pm (1h) • LDC East Dining Hall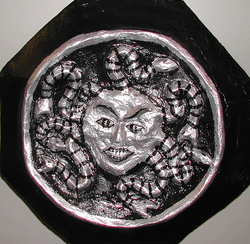 Look for the Gorgon Shield in East Dining Hall (LDC)
Talk (in English) to professors, majors, potential majors, and people just interested in Classical Studies.
Topics of interest include: Weather, Movies about classics (i.e. 300, Troy, Gladiator), How to deal with stress at Carleton, Anything else that may strike your interest
New students: This is a great way to meet new people and always have someone to eat with at lunch.
Event Link:
for More Information
Repeats weekly on Thursday: Sep 22, 2022, Sep 29, 2022, Oct 6, 2022, Oct 13, 2022, Oct 20, 2022, Oct 27, 2022, Nov 3, 2022