Cinema & Media Studies (CAMS) combines the critical study of moving image and sound media with digital video and audio production. Courses range from global and Hollywood film studies to narrative and documentary filmmaking, animation, television studio production and genre studies, moving image media installations, and writing for film and television. The integration of theory and practice is a guiding principle in the formulation of the curriculum, reflecting a liberal arts philosophy in which theory and practice are mutually informing.
Students pursuing a CAMS major work with faculty advisers to devise an optimum program of study integrating creative and collaborative thinking, critical analysis, primary research and media production. State-of-the-art production studios and labs provide ready access to the same production tools used by professionals, including cameras and Adobe Premiere.
The CAMS Production Office is an active center for majors, where equipment is accessed and production crews are recruited. Students regularly present their films to audiences on the big screen in the 211-seat cinema in the Weitz Center for Creativity, where the CAMS department is housed.
Imagine Your Film Here: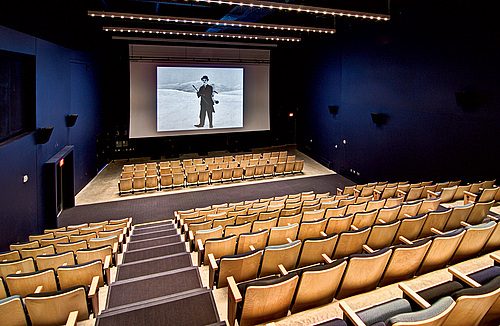 Formal study in CAMS is supplemented by a rich array of film, media and art activities and opportunities, including CAMS off-campus study programs exploring film and media culture and production in Europe, Asia, and Latin America, film screenings sponsored by the International Film Forum (IFF), Carleton Film Society, and the Student Union Movie Organization (SUMO), and a variety of festivals and exhibitions for showcasing student work.
We encourage you to browse this site, visit us in the Weitz Center for Creativity, or contact a faculty member if you have questions. Come study with us.