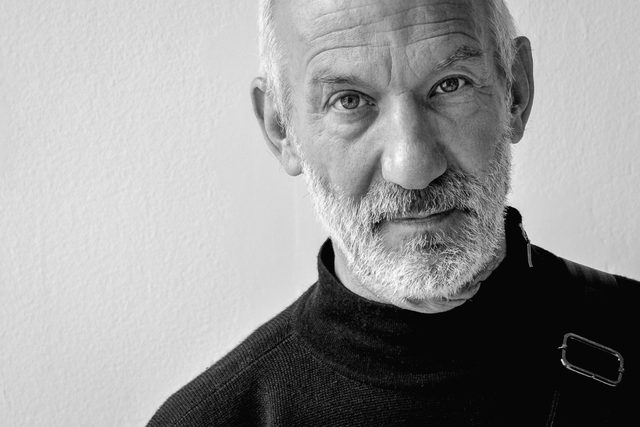 After 38 years of dedicated service to Carleton, John Schott, the James Woodward Strong Professor of the Liberal Arts, is retiring. John is currently teaching a special edition of Site-Specific Media and will conclude his Carleton teaching career next Winter 2017 by leading students enrolled in his popular CAMS off-campus studies program in Digital Photography and New Media to Morocco, Portugal, and Germany. An open house in celebration of his long career was held Friday, May 21, in the Weitz Center.
John has taught media production, history, and theory to thousands of Carleton students. In addition to teaching, he has an extensive professional background as a photographer and filmmaker. His credits include Executive Producer of the national PBS series Alive From off Center, Executive Director of the Independent Television Service, and Executive Producer of the national PBS series American Photography. His photographs are held in the permanent collections of The George Eastman House, The Museum of Modern Art and the International Museum of Photography. Published retrospectives of John's photography include New Topographics Revisited (Steidl, 2010), Route 66 (Nazraeli Press, 2014) and Idle Wheels (forthcoming Nazraeli Press, 2016).
Articulating all that John is and has meant to his Carleton colleagues, students, and friends is a daunting task. He is a Renaissance man and ever-evolving moving target. Asked to define John, an informal poll among Carls yielded keywords such as teacher, producer, photographer, designer, artist, visionary, creative, curious, inventive, playful, aesthete, aficionado, individualist, outlaw hero, beta tester, zen master, fashion icon, striking, elegant, handsome, and "hot."
John has a strong point of view and a talent for coining phrases that stick. His impact is such that, wanting to be more like him, we have adopted his words as our own, the language of the CAMS department, including his familiar greeting ("hey kid"), the standard question to comps students ("Who are your peeps?"), his way of forestalling problems ("OPM," "It's not a problem, it's an expense," "This too shall pass, like a kidney stone," and "zen hands"), his way of grappling with competing needs ("I feel strongly both ways"), his way of finding beauty and joy in tactile experience ("oooo, feel this luxurious paper…scarf…leather jacket"), in teaching ("showtime!"), and in each other ("I could kiss you right now, but that would be inappropriate"). Last but not least, his favorite words of parting ("I love you, don't change"), which is usually underscored by blowing a kiss.
We love you, too, John. Thank you for being such a fun, generous, and inspiring teacher, mentor, colleague and friend. We'll miss your daily presence on campus, but your vision, words, and sense of fair play are now a part of us, and will never be forgotten. We wish you and Elizabeth the very best in your next adventures.