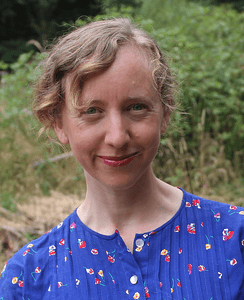 Laska Jimsen, Associate Professor of Cinema and Media Studies, is one of 60 inaugural recipients of the Jerome Foundation's Jerome Hill Artist Fellowships.
In collaboration with Professor Jason Coyle at Minneapolis College of Art and Design, Jimsen creates experimental nonfiction film and video work that foregrounds acts of observation in sustained investigations of human-animal relationships, systems of management and classification, and representations of the everyday.
Jimsen and Professor Coyle are developing new projects that draw on the history of automation and pose questions about contemporary labor and workplace transformations.