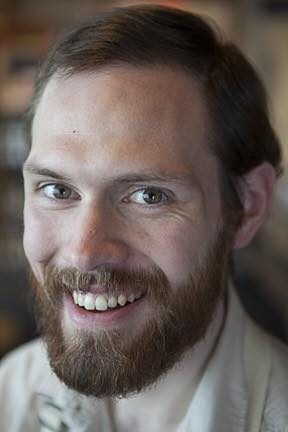 Since graduating from Carleton in 2009, CAMS major Andrew Tatge has done a little bit of everything. He went from production and post-production film internships to seasonal work with the Census, UPS and several political campaigns. Andrew then took a year to teach English as a second language in Daejeon, South Korea. When he returned to the U.S. he worked at restaurants and tutored high school students while practicing graphic design and helping friends on film projects.
He revisited computer science (which bewildered him his freshman year at Carleton) and discovered the interdisciplinary field of user experience design, an extremely broad term that can incorporate design, computer science, sociology, psychology and information sciences. An online course and a few introductory texts later, Andrew became hooked on the idea of improving the relationship between people and their objects. To bolster his technical credentials he earned a certificate in informatics at community college while he worked at a locally owned cheese shop.
Andrew will be starting a Masters of Science in Human Computer Interaction Design at Indiana University this fall, and credits CAMS's combination of fantastic professors, stimulating theory, hands-on production classes and in-depth analysis of visual media for keeping his mind open and active no matter where he goes.