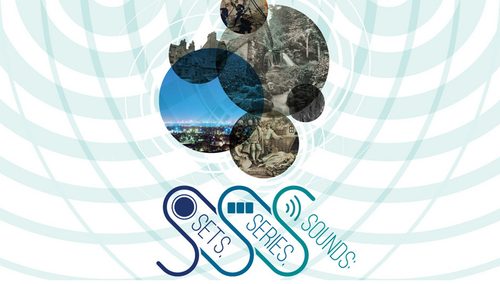 Acoustic Archeology
Students in Professor Jay Beck's spring term CAMS 265 Sound Design class were asked to "sonorize" the works in the Perlman Teaching Museum's Sets, Series, Sounds exhibition, creating soundscapes to match the periods and locations represented in the artworks. Drawing on examples by sound historian and theorist R. Murray Schafer, the students researched historical information about chosen objects in order to discover the keynote sounds of the environments and how the soundscape changed at different times of the day.
Of particular importance was determining whether the soundscapes were "hi-fi" or "lo-fi" — the former representing when "discrete sounds can be clearly heard because of the low ambient noise level," and the latter when "acoustic signal are obscured in an overdense population of sounds." Students also investigated whether any "soundmarks" anchor the location for the local community.* Based on their research, the students each created three-minute sonic portraits that reconstruct the soundscapes evoked by the artworks.
Photos and additional commentary by Professor Beck and students in CAMS 265 Sound Design can be accessed here.