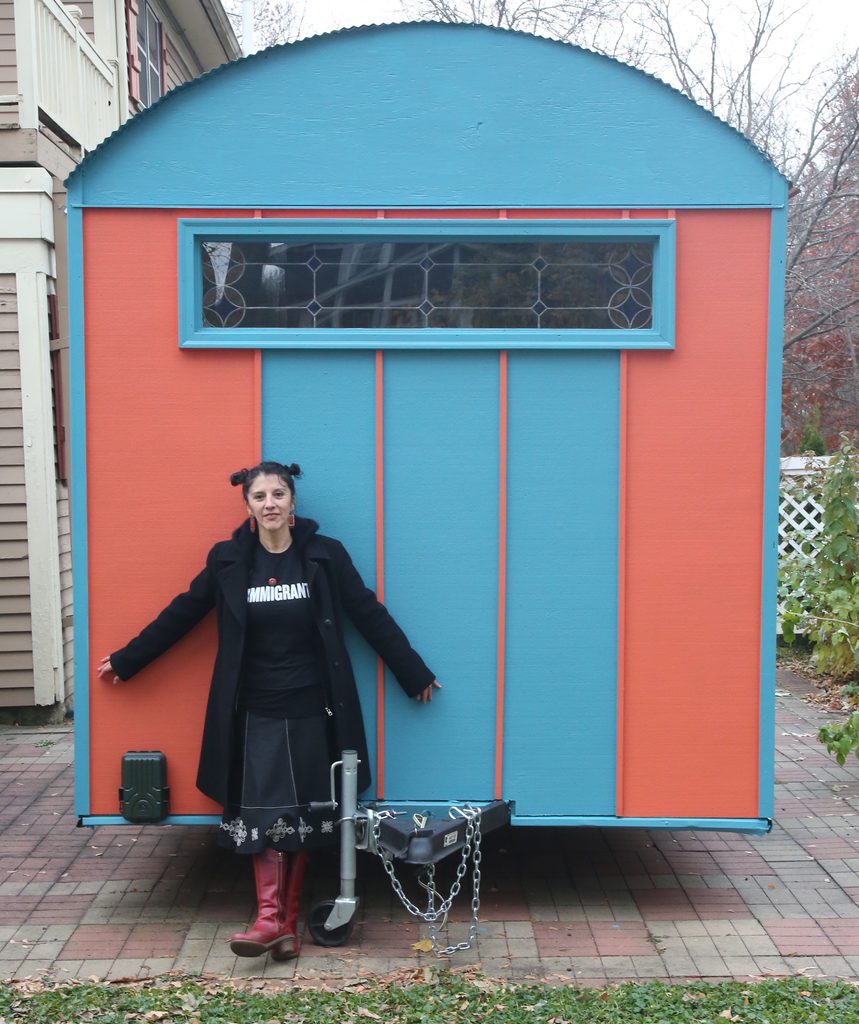 Cecilia Cornejo has been awarded a 2019 Artist Residency at Lanesboro Arts. The Lanesboro Artist Residency Program awards two residencies per year to artists with projects that activate the people and places of Lanesboro, Minnesota, while instigating positive change.
Cecilia will travel to Lanesboro in September with her public art project, The Wandering House, which features an ice-fishing house converted into a mobile audio-recording studio. While there, she will invite the community to record their oral testimonies as they reflect on the significance of home and on how current debates surrounding immigration affect this notion.
The project will engage the community in the production of collective knowledge while challenging the prevailing representations of rural people and immigrants alike.