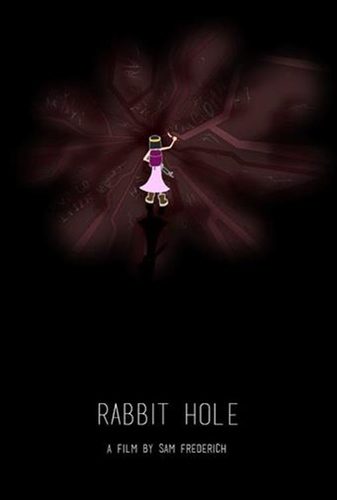 An animated short film by senior CAMS major Sam Frederich '16 screened in the "Inner Space/Outer Space Shorts Block" at the Twin Cities Film Festival recently. Rabbit Hole is about a little girl surviving in a bizarre post-apocalyptic world overrun with giant monsters, alien landscapes, and sinister mysteries, her only companion a pink stuffed rabbit.
The plot follows the Girl, who never speaks, going about her everyday life, seemingly unaffected by her surreal and outwardly dangerous surroundings. As night falls, her stuffed rabbit is stolen while she sleeps, and she is forced to search for her only friend in a nightmarish facility that reflects her greatest fears.
Sam Frederich's Demo Reel 2015 from Samuel Frederich on Vimeo.