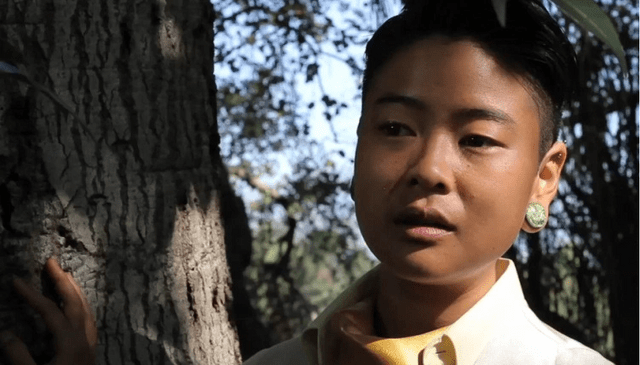 The fifteen-minute film, titled Golden Golden (Erica Cho, 2015) is now circulating in festivals and has been nominated a finalist for the Festival Golden Reel Award for Excellence in Short-Form Filmmaking, an annual honor given by The Los Angeles Asian Pacific Film Festival. CAMS faculty Rini Yun Keagy was one of three directors of photography on the film, which was three years in the making.
When two broke 20-somethings from San Bernardino visit a Los Angeles fortuneteller, conjoined crystal balls and queer, pop song visions open up new spaces for desiring and becoming — across Asian, Black, and Latinx imaginaries.
Among the festivals presenting the film are BFI Flare: London LGBT Film Festival, Wicked Queer: Boston LGBT Film Festival, Athens International Film & Video Festival, and Los Angeles Asian Pacific Film Festival.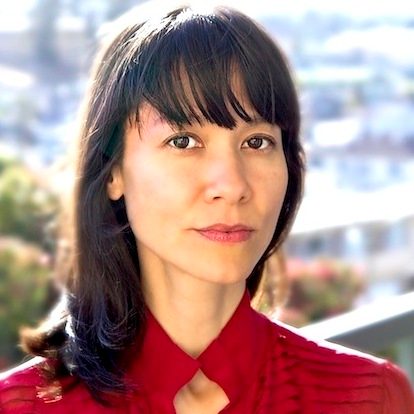 Rini Keagy is Visiting Assistant Professor of Cinema and Media Studies at Carleton, where she teaches courses in Digital Foundations, Digital Editing, Fiction and Advanced Production Workshop. Her short film Yellow has screened in festivals in the United States and Europe and was curated for the film and video art international cable TV station Souvenirs from Earth, broadcast in France and Germany. Ring of Fire, a short hand-painted animation, screened at the Philadelphia and Siouxland film festivals. Her current work-in-progress is Ordinal (SW/NE). In addition to filmmaking, Rini has worked in diverse practices such as cartography, photography and painting.