May
17
A Conversation with Bob Daily '82
Wed, May 17, 2023 • 7:00pm - 8:30pm (1h 30m) • Weitz Cinema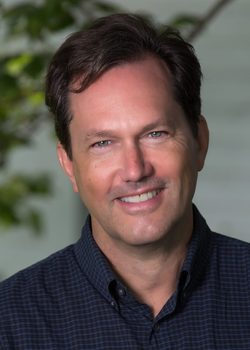 Join us for a Conversation with Bob Daily '82, CAMS Visiting Assistant Professor and Screenwriter-in-Residence.
Bob Daily is an award-winning writer and producer, a veteran of more than a dozen television series. He's currently an Executive Producer on the critically acclaimed ABC/Hulu series "The Wonder Years," which won the 2021 Peabody Award and was nominated for a 2023 NAACP Image Award. Daily started his career on "Frasier," where he won back-to-back Writers Guild Awards in the category of Outstanding Script:
Television Comedy. From 2006 to 2012, he was Executive Producer, and eventually showrunner, on ABC's Emmy-winning "Desperate Housewives." He also created the CBS series "Superior Donuts." He's a 1982 graduate of Carleton.