Bob Harris ('87, Chemistry) has extensive experience in drug development within the pharmaceutical and biotechnology industries.
Friday, October 6th, 2017
3:30 – 4:30 pm / Olin 141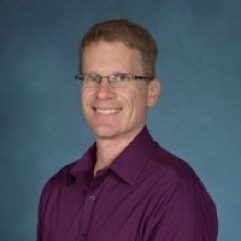 The biopharmaceutical industry strives to deliver novel medicines to patients in need. Each year, approximately 20-30 new drugs are approved for marketing by the US Food and Drug Administration (FDA), many of which deliver profound benefits. The process of creating these drugs and bringing them to market, however, is resource intensive and costly, with over 2 billion dollars spent for each approved drug. This presentation will provide an overview of how drugs are discovered and developed by pharmaceutical and biotechnology companies. Current challenges will be highlighted along with the ways that companies are addressing these challenges by leveraging state-of-the-art technologies. Real-life examples illustrating the role of pharmacogenomics, pharmacokinetics and drug metabolism will be discussed.
Bob Harris, Ph.D., is a Carleton graduate who has extensive experience in drug development within the pharmaceutical and biotechnology industries. Bob received his B.A. in Chemistry from Carleton and his Ph.D. in Pharmaceutical Chemistry at UCSF. He then performed post-doctoral research in clinical pharmacology at UCSF. He went on to work at the US FDA in the Office of Clinical Pharmacology and Biopharmaceutics and then within the Drug Metabolism and Pharmacokinetics groups at SmithKline Beecham Pharmaceuticals and at Amgen, the world's largest biotechnology company. In 2005, he moved to the Global Regulatory Affairs group at Amgen working as a Global Regulatory Leader and later becoming the Regulatory Affairs Therapeutic Area Head in Nephrology. In 2014, Robert left Amgen to become an independent consultant in the areas of regulatory affairs, biosimilars, clinical pharmacology and pharmacokinetics, working with both both large and small biopharmaceutical companies. As part of his consulting, Bob is acting Vice President of Regulatory Affairs and Clinical Pharmacology at Pippin Therapeutics, a small start-up biotechnology company. Bob also dedicates time to teaching, presenting lectures at UCSF, Stanford and other universities.