May
5
Intersectionali-tea with the GWSS Program
Fri, May 5, 2023 • 10:50am - 11:50am (1h) • Leighton 236 or outside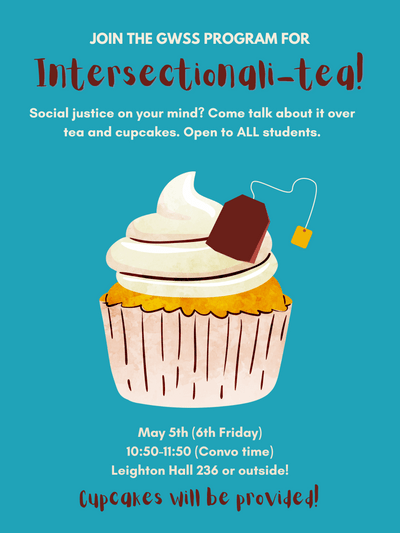 Hi majors, minors and friends of GWSS! 
Do you and your friends like to discuss intersectional issues?
Whether it's an absolute yes or you are merely curious or interested in engaging in social justice based discussions, the GWSS program would love to formally invite you to talk about your advocacy while enjoying yummy varieties of cupcakes and tea. All students are welcome!