Rev. Dr. Martin Luther King Jr. Service of Remembrance and Celebration – January 16, 2022
Winter Term Weekly Services and Student Groups
Catholic Mass — Father Kevin Clinton – January 9
Bilingual Catholic Mass – Padre Tomisito Margevicius and Suzanne Garcia on piano – November 14th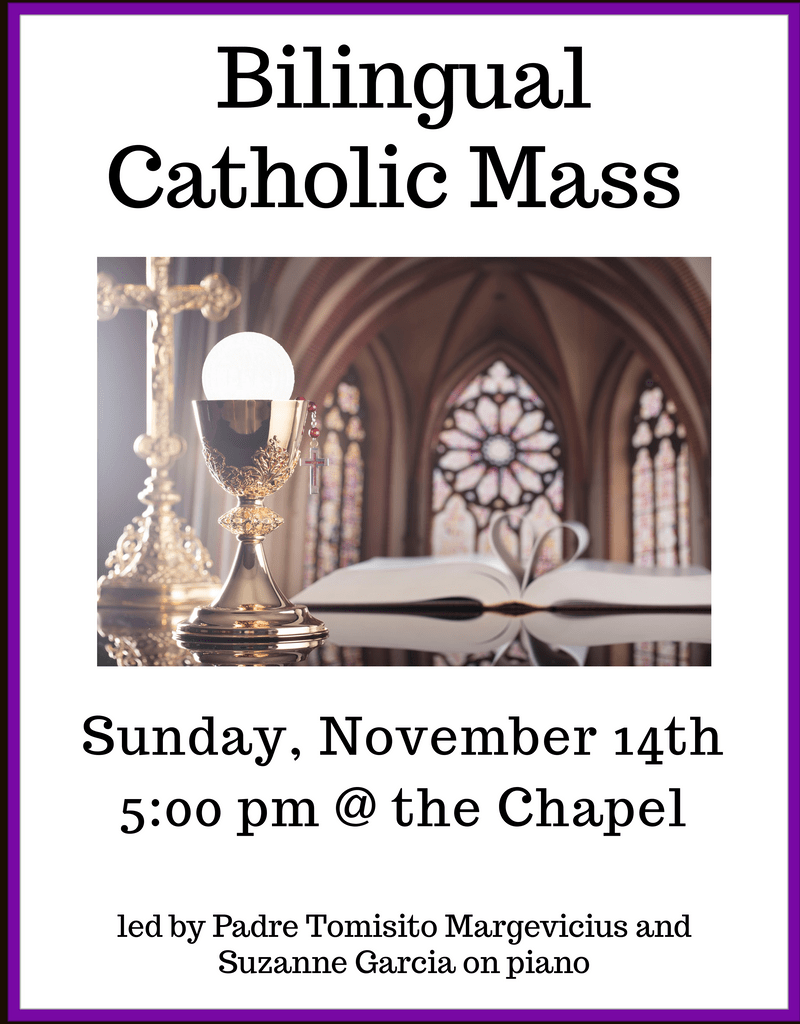 Veterans Day Vigil – November 11
Diwali 2021 – November 6
Hindu celebration held at the Great Hall
Dia de los Muertos – October 31
Celebration and remembrance of family and friends who have died.
Orthodox Christian Service- Fr. Jonathan Proctor – October 24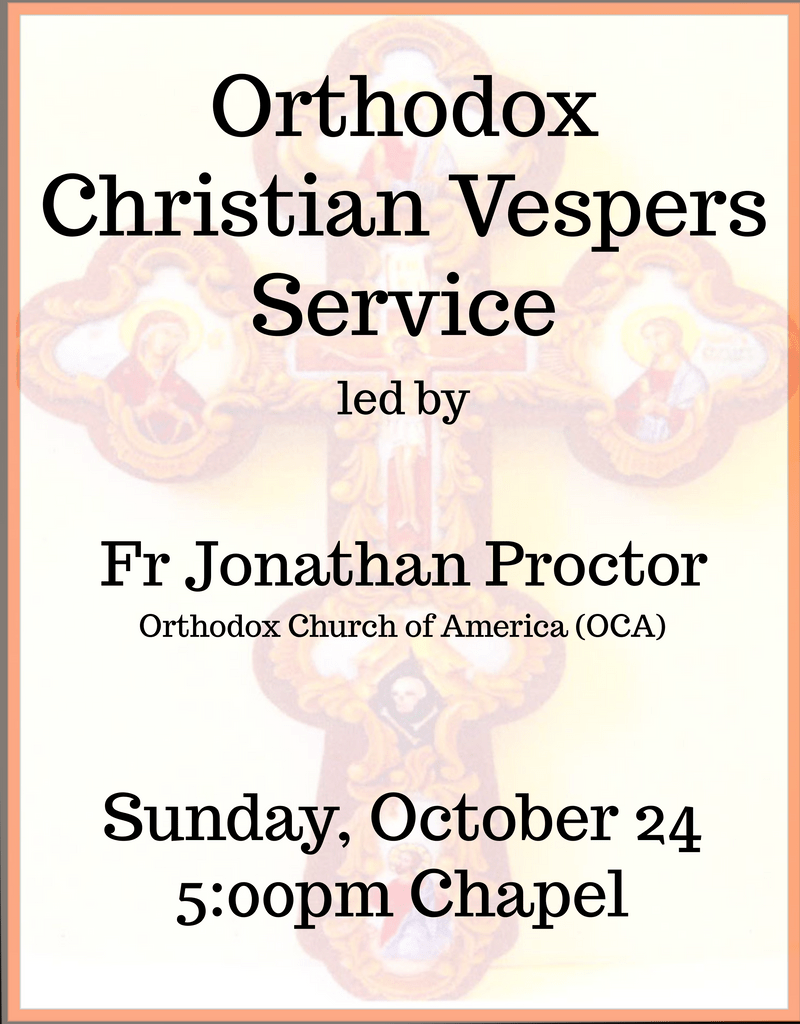 Labyrinth Meditation – Mark Heiman- October 17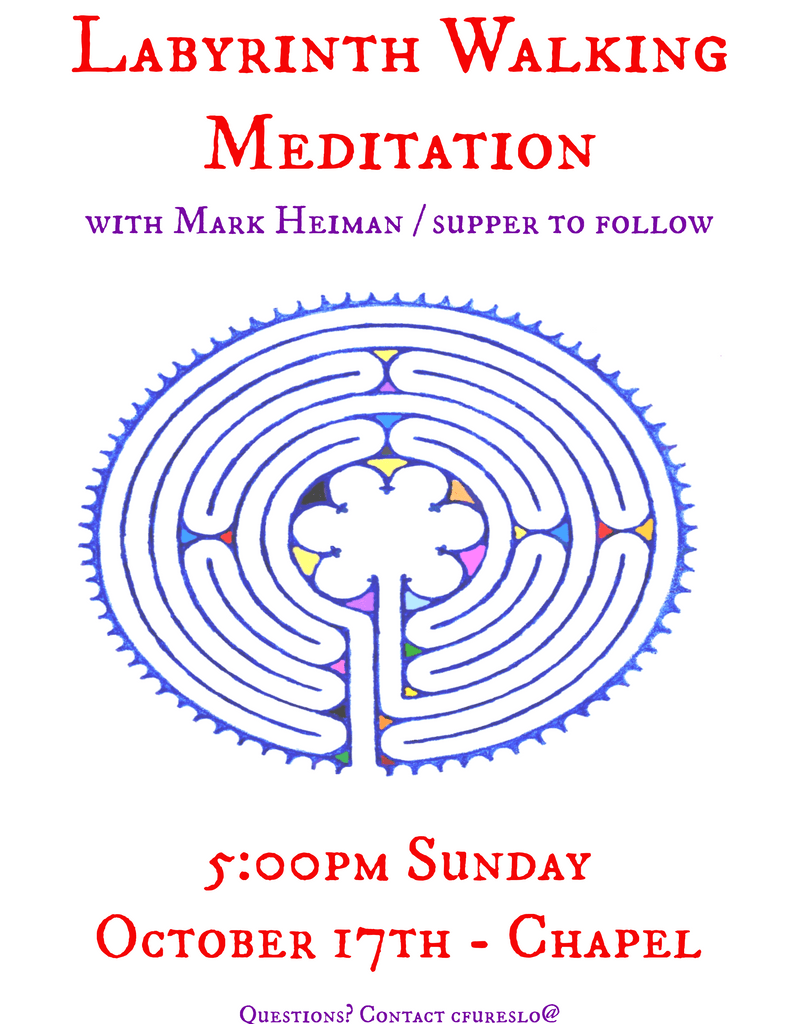 Unitarian Universalist "Telling Our Stories" Celebration – Rev Sara Smalley and Tret Fure – Oct 10
Co-hosts: Northfield Unitarian Universalist Fellowship, Carleton Gender and Sexuality Center.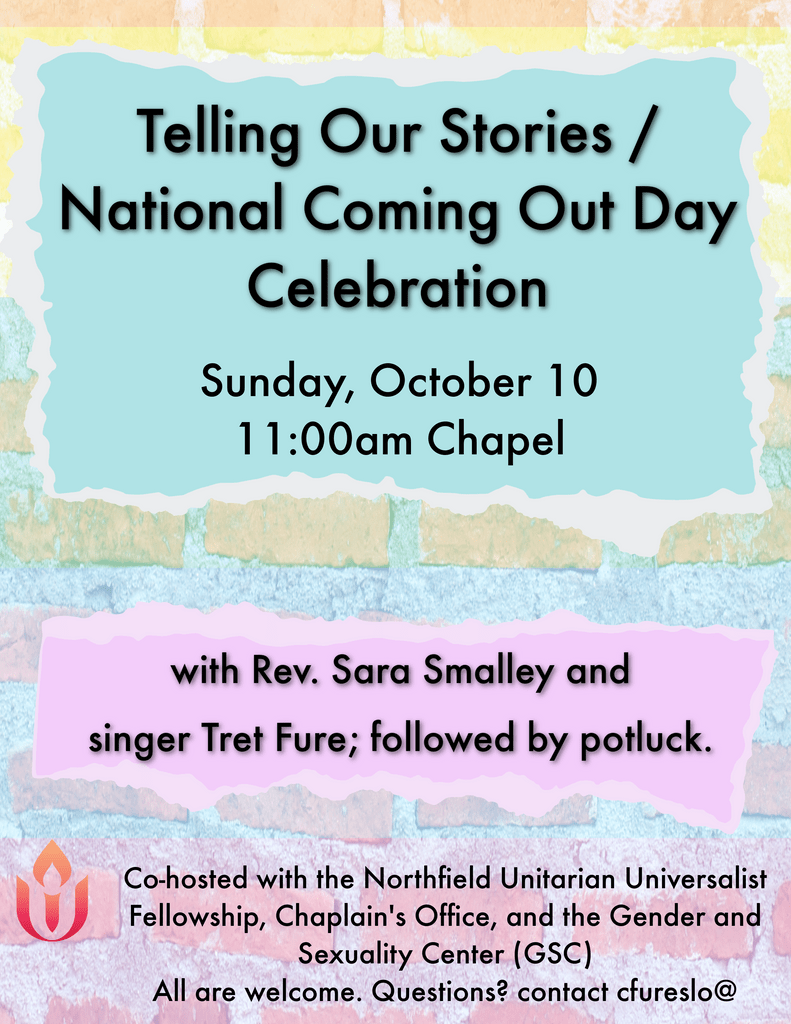 Buddhist Teaching and Meditation Practice – Led by Ted O'Toole – October 3
Shabbat in September
Associate Chaplain Rabbi Shosh Dworsky and students enjoyed beautiful Fall weather during Shabbat services.
Sukkot
A hard-working crew building and taking down the sukkah after the celebrations.
Yom Kippur
The beautiful Great Hall prepared for Yom Kippur services Sept 15–16th. A lot of challah!
2021-2022 Chaplains and Chaplain's Associates Welcoming New Students – New Student Week!
We are so happy you are here!