The Office of the Chaplain hosts weekly worship services and special religious holiday celebrations representing a variety of faiths thoughout the academic year.
sukkah 2007
#2 of 3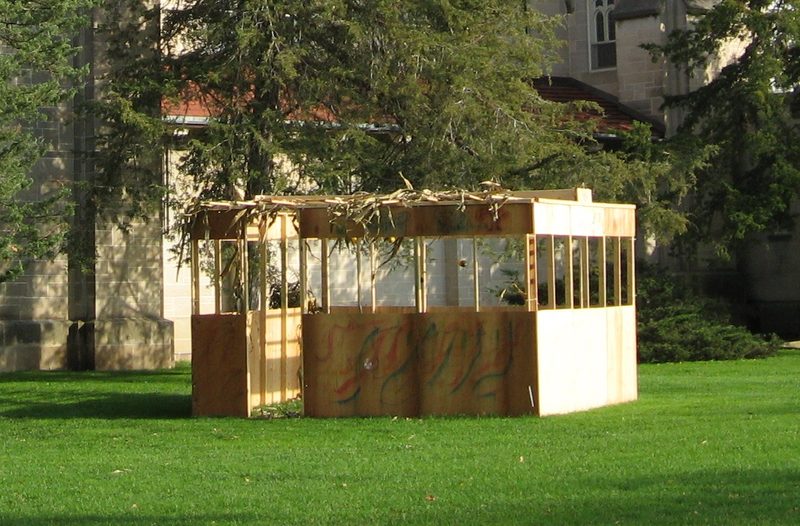 The sukkah was constructed on the lawn outside the Chapel and used in celebrating the 7-day Jewish holiday of Sukkot.
05 October 2007
Buddhist Vesak Celebration
Buddhist Vesak: A Celebration of Buddha's Birth was held on May 12, 2007 in Skinner Memorial Chapel. The celebration was led by Sri Lankan, Cambodian and Tibetan Monks. The days activities included meditation and teaching, a mindfulness lunch, blessings, discussion and a closing ritual.
Catholic Mass with Archbishop Flynn
Archbishop Harry Flynn of the Archdiocese of Minneapolis-St. Paul led Catholic Mass at Carleton College on March 9, 2008. A reception was held following the service in Archbishop Flynn's honor.