Apr
28
Cathy Yandell Retirement Celebration
Fri, April 28, 2023 • 4:30pm - 6:00pm (1h 30m) • AND101: Daugherty Atrium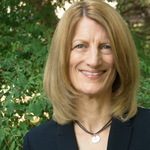 Please send remembrances and anecdotes to Cathy, via email or to 514 5th
Street East, Northfield, MN 55057.
This year, Cathy Yandell is having great fun teaching "Banned Books" and "Gender
and Sexuality in the Francophone World." She has recently published articles on
Montaigne, Ronsard, the body, and possessed nuns in early modern France. Her first
book without footnotes (!) will be out at St Martin's Press in May: The French Art of
Living Well: Finding Joie de Vivre in the Everyday World. She will be leading an alumni tour to southern France and northern Italy in May 2024 and would love it if you could join her!
from French