Working Against Bias
Carleton takes cases of bias incidents seriously. Everyone should feel safe and welcome on campus, and we encourage students to be proactive if they see or are a victim of a bias incident.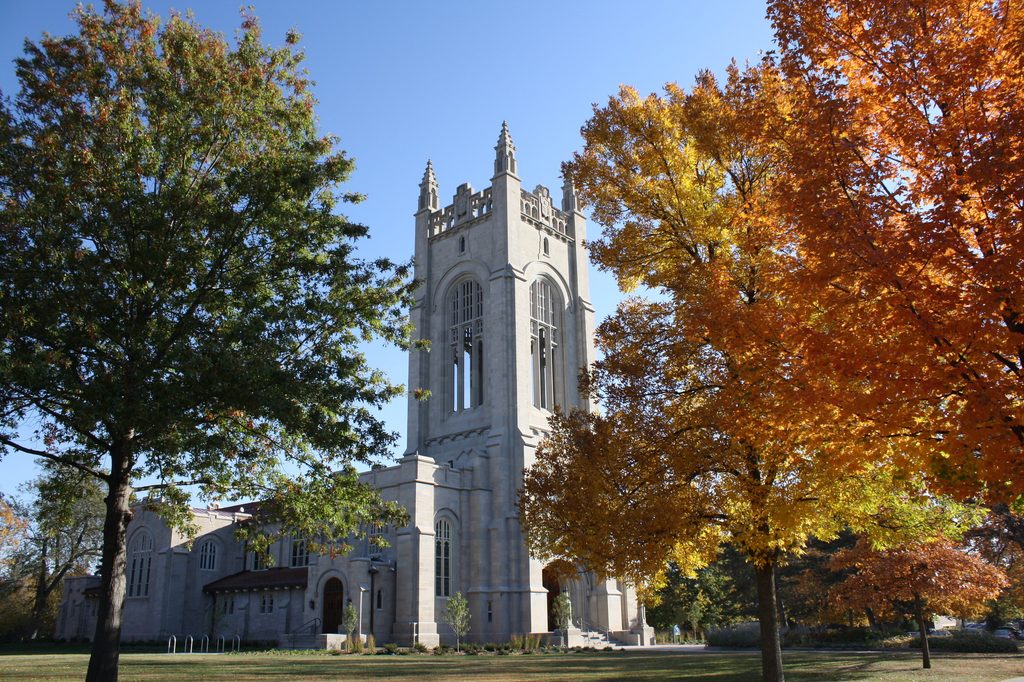 Carleton seeks to be a community inclusive of all its members. We are committed to educating students from many backgrounds and perspectives and to building a culture of respectful engagement with each other. As noted in our Community Standards Policy, the college recognizes that each member of this community has the responsibility to treat others with respect, and that discrimination and harassment undermine and detract from real learning.
Supporting Healthy Discourse
At the same time, however, expression of controversial ideas and differing views is a vital part of campus discourse. This means that there must be room at Carleton for the articulation of ideas or points of view that some may find offensive, disturbing, unsettling or challenging.
While our commitment to academic freedom and broad inquiry supports this expression, it does not support expressions of bias, bigotry, or hate aimed at individuals or groups that are targeted based on perceived or actual characteristics such as race, color, religion, sex, linguistic background, socioeconomic status, national or ethnic origin, disability, citizenship, age, sexual orientation, gender identity or expression, or marital or veteran status.
Reporting Bias Incidents
Carleton strongly encourages the reporting of all suspected bias incidents and other community standards violations that occur on campus or at college-sponsored events and activities. Any individual member of the Carleton College community should report the incident through the Community Concern Form. If immediate attention is needed, please contact Campus Security (507-222-4444) as soon as possible.
---
Records of Bias Incidents
CEDI has developed a plan, drawing upon the experiences of a number of peer colleges, for how to disseminate information surrounding incidents of bias across campus. These recommendations were presented to and endorsed by Tuesday Group in April 2018.
To that end, below is a list of recent bias incidents, updates to each situation, as appropriate, and their ultimate resolutions.
New Year's Eve Incident, December 2020
On December 31, 2020, an incident took place off campus involving a Carleton student yelling F**k Black Lives Matter at a party during the midnight countdown. The incident was captured on video and shared online and across multiple social media channels.
The College has investigated the incident and concluded that it is a bias incident and a breach of Carleton's shared values and commitment to inclusivity. The student involved has taken responsibility for his actions, and understands that his words have been hurtful to everyone in the Carleton community, most especially to BIPOC students, faculty, and staff.
The College is dedicated to providing an inclusive learning and living environment for all our students, faculty and staff. The College will continue to create and enhance educational programs and initiatives that highlight the important role each of us play in advancing toward a more inclusive environment.
Community Covenant Disciplinary Investigation, November 2020
On November 6, 2020, a concern was raised by a student about the potential for a bias incident to have occurred in the investigation of a COVID-19 Community Covenant violation.
The College has investigated the incident and concluded that it is a bias incident. An incomplete and hurried investigation led to the inappropriate identification of a student of color. The process for identifying students who are believed to have been involved in an incident will be amended in the future.
Residence Hall Graffiti Concern, September 2020
On September 9, 2020, an incident was reported in Watson Hall that involved a first-year student finding "kKk" scratched on the door of the student's dorm room. The marking was done lightly and did not appear to be new.
The College has investigated the incident and concluded that it is clearly a bias incident. We have no tolerance for this type of act on campus. The marking will be removed from the door.
Verbal Harassment in Northfield, March 2020
On March 14, 2020, an incident took place off campus that involved a student of color being verbally harassed and called a derogatory name by unknown occupants of a car while the student was walking along Washington Street. The Northfield Police Department is investigating the incident.
This was clearly a bias incident and we condemn it in the strongest terms. Our students should never be subjected to this kind of hateful act on or off campus. The College will continue to raise awareness about bias incidents like this at the highest levels of Northfield Community leadership.
Sexual Activity in Muslim Prayer Room, May 2019
On May 25, 2019, an incident took place in the Chapel that involved students engaging in sexual activity in the Muslim prayer room. This was discovered as students were gathering for Ramadan prayer. The act was disrespectful to our Muslim students, to the Chapel, to the College community, and to others who use the Chapel as a place to worship.
The College has investigated the incident and concluded that, while clearly disrespectful and hurtful to our Muslim students who worship in this space, this act was not directed toward the students' religious practices or intended to threaten or inflict harm. The students involved are taking responsibility for their actions, and the College is continuing to support our Muslim students and others troubled by this incident. The prayer space, has been ritualistically cleansed so our Muslim students are able to use it for worship.
Moving forward, we are confident that our community will value the Chapel as a welcoming place for all communities to gather and to worship.
Classroom Graffiti Concern, October 2017
In October 2017, an incident was reported of a swastika drawing found on a classroom white board. We are relieved to be able to share news that the swastika drawing that was reported was not a threat, but rather was a blackboard illustration from a class discussion on ancient symbols. The drawing had been left on the board inadvertently. We are grateful to the faculty and student who so quickly helped to clarify this matter.
While it is reassuring that this was not a symbol drawn in anger or hate and was not meant to be destructive to our community, the value of conversations on campus about hate incidents, including what happened in Charlottesville this summer, still remains. Further, we still think it is worthwhile to proceed with developing recommendations for improved communication should threatening or hateful acts occur on Carleton's campus.