Academic Civic Engagement and Scholarship
At Carleton, Academic Civic Engagement (ACE) has long referred to an approach to education focusing on community-based learning.
ACE Courses may be Applied, which generally indicates that a civic engagement project is an integral part of the course, and often involves collaboration with community partners.
ACE can also be Theoretical, meaning that it focuses on the theoretical exploration of civic engagement. These courses centrally focus on issues of democracy, such as social justice, positionality, and forms of systemic oppression and directly explore how students might engage in work toward social change.
ACE Learning Objectives
Understanding issues in their real world complexity
Recognizing and honoring different forms of knowledge that may reside in/with community partners
Awareness of your positionality, or who you are as you seek to do civic engagement efforts (such as gender, race, and/or socioeconomic background)
Doing — how can you take your course content and do something with it beyond the classroom while learning in the process
Developing leadership skills
Nurturing a commitment to life-long civic engagement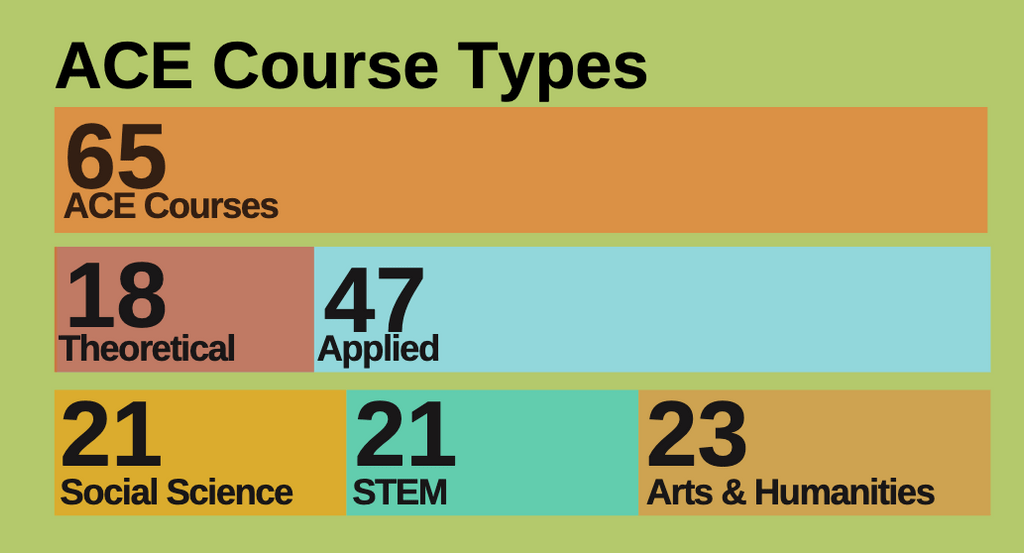 What are examples of ACE courses?
All academic departments at Carleton can offer ACE courses, and most departments have at least one ACE course. You can search for ACE courses in ENROLL by clicking the boxes under "special interests".
Below are examples of 3 ACE courses offered in the 2022-23 academic year.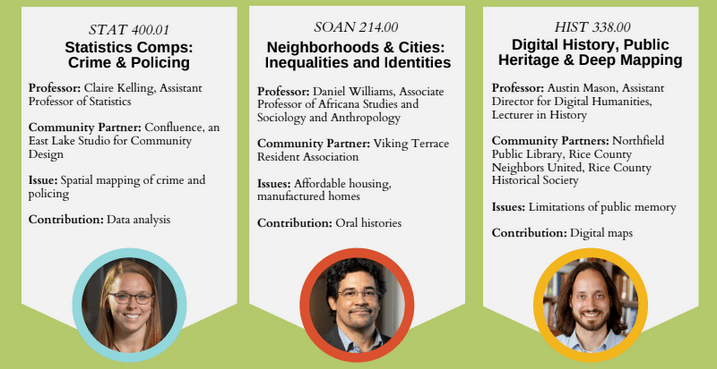 Get Involved
Email eseru@carleton.edu to join the ACE interest group and receive updates about upcoming ACE classes.
What Students Are Saying
"The crowd, the cause, and the opportunity to engage in community in such a tangible way created an overwhelming sense of excitement…I came away with a new understanding of what community feels like, and it turns out I do like to be part of it"
-Student in ARTS 230 (Empty Bowls), Spring 2022
Convocation Questions
ACE Fellows ensure that the ideas shared by weekly Convocation Speakers remain centered in our community and in the lives of Carleton students by offering Discussion and Reflection Questions for convocation speakers
Learn more here