The Center for Community and Civic Engagement (CCCE) is home to approximately thirty student fellows each year who work in our office as part of their work study position. CCCE Fellows support student volunteer programs in the community, lead on campus initiatives that promote ethical community and civic engagement, and nourish Carleton's relationships with community partners. Many CCCE Fellows have been involved with the CCCE in multiple ways outside of their work as a Fellow. Below are excerpts from an interview, conducted by Lindsey Youngblood '23 (a current CCCE Fellow), with CCCE Fellows Adi Satish '23, Adele Fredericks '25, and Lizzet Solache Salgado '25. They share how community engagement has influenced their time at Carleton and their current and future aspirations.
Adi Satish '23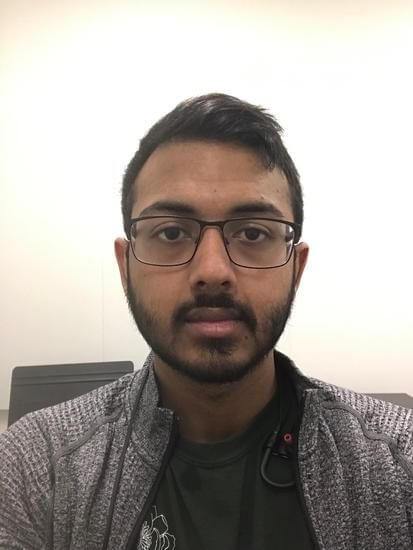 Adi Satish is a senior biology major and a third year Education Equity Fellow from Eden Prairie, Minnesota. Adi sits on the Community and Civic Engagement Committee (CCEC)—the advisory body for the CCCE—and was an Alternative Spring Break Trip Leader.
Lindsey Youngblood: How did you initially get started in the CCCE?
Adi Satish: It was during new student week. One of my peer leaders was a Fellow in the CCCE and when I was initially coming to college I had no idea about Northfield at all. I just wanted to get involved somehow in the community. The program she [the peer leader] was running was Faribault High School CAST/Homework Help (College Ambitions Start Today), so I got involved in that. I did that for the first full freshman term and became a peer leader the next and continued since then.
Lindsey: What are some other ways you have been involved in the CCCE?
Adi: Over the summer of my junior year I worked as an intern at the Community Action Center (CAC) of Faribault. The Community Action Center started as a food shelf and expanded to offering other social services like housing. It was started in Northfield and they decided to open up a new one in Faribault. I joined right as they were beginning to start that up. It was a job in developing the food shelf as a whole. I did that for a full summer and I think it opened to the public this last winter.
Lindsey: What are all of the programs you run/help with?
Adi: In previous years, I was just running Faribault High School Homework Help/CAST which is serving traditionally underserved students and helping them learn more about the college experience and how the application process works. This year I've been branching out and taking charge of more programs. Along with the revitalization of Faribault High School Homework Help—which was on pause last year because we couldn't go in person—I'm managing a program at the Northfield high school, the TORCH program. We are going to be sending in volunteers to do Homework Help there. Also Adult ELL, which started last year where volunteers worked with English language learners (ELL) as teaching assistants at the Northfield Community Education Center (NCEC). [[Adult ELL has a new Program Director this year, Lindsay Boettiger '23, who recruited a student to work with Adult ELL this year.]]
Lindsey: Last year you went on a CCCE Alternative Spring Break. How was being a trip leader?
Adi: I went on a spring break trip to Habitat for Humanity and it was a great experience. We did siding work, which is putting up the side panels of a house. We did the windows as well. It was great to actually work in the field and we were able to talk to people involved with Habitat for Humanity. We met people who had just gotten their house built and also the people whose house we were building. Talking about how much housing insecurity there is in our community was something that I had never been exposed to before. We were also able to build community with the students that went. It was a good place to find your interest in getting involved in the community.
Lindsey: Has any of your work here influenced your goals after Carleton?
Adi: I think it has solidified that I want to be in a field that actually affects humans. As a biology major, a lot of the fields that I have been interested in are animal studies—which is not related to humane goals—but what my CCCE work has taught me is that I can get involved in the community even with science, and the work I do should be valuable in how it affects the communities around me. I think in the future as I go through my biology career, whether that be in medicine or research, it's all going to be based on helping fellow people and fellow communities.
---
Adele Fredericks '25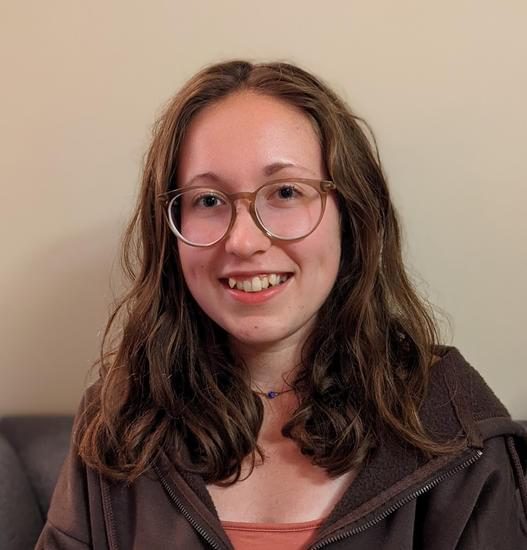 Adele Fredericks is a sophomore Food and Environmental Justice Fellow and prospective geology major from New York. She has been a part of WHOA, Alternative Spring Break Trips, and Community Based Work Study.
Lindsey: How did you initially get connected to the CCCE?
Adele Fredericks: I first started doing stuff for the CCCE at the beginning of my freshman year. I filled out the work employment form before I came here and I got placed with Community Based Work Study, so I was out working in the elementary schools.
Lindsey: What are you working on currently in the CCCE?
Adele: I still work the same position in Community Based Work Study, so I am still tutoring in kindergarten classrooms. I am also a CCCE Fellow. I am a part of the Food and Environmental Justice cohort. I also live in WHOA house [Wellstone House of Organizing and Activism], which is connected to the CCCE.
Lindsey: Do you think your idea of what community engagement is has changed from your view from before Carleton?
Adele: I think before Carleton a lot of the community engagement I had seen in my old school was focused on completing a certain amount of volunteer hours as a graduation requirement. Community engagement was seen as this thing that you had to do and get it over with to finish the requirement. I felt like that was a weird relationship to have with the community. Coming to Carleton and working in the CCCE, I've had a lot more experiences where students just genuinely want to do these things because they care about them. That has been really amazing.
Lindsey: What is WHOA and how have you been involved?
Adele: WHOA is the Wellstone House of Organizing and Activism. In WHOA house, a lot of what we are doing right now is working on different campus organizing projects. We are an activist community and we use the house as a space to first of all be friends and second of all to have a space to do the organizing. I really love living in the house. It is a great community and it's nice to have a tight knit group.
Lindsey: Freshman year you went on a CCCE Alternative Spring Break trip. Can you describe what it was like?
Adele: For the week of spring break a group of ten or so drove up to Northern Minnesota, north of Duluth. It was only Carleton students, no faculty or staff, and two students were the trip leaders. While we were up there, we went to Wolf Ridge Environmental Learning Center. We spent the week there learning about Wolf Ridge and also doing what we could to help. There was one day they had ice houses out on a frozen lake and we took all of the ice houses off the lake. They were very heavy, but it was also fun.
Lindsey: How do you think community engagement has influenced your career goals or what you want to do after Carleton?
Adele: I've always partially thought that I wanted to go into education, but I think my Community Based Work Study has solidified that more. I want to be a part of the community and be able to do that work. A lot of my career thoughts before were more focused on research, which is fun and good to do, but I just don't find that as fulfilling as doing things like going out into the community. So I think getting those experiences has shown me more that I want to do something in a career where I get those fulfilling experiences everyday and where I feel like I am actually doing things to help the community around me.
---
Lizzet Solache Salgado '25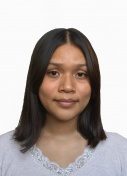 Lizzet Solache Salgado is a sophomore Education Equity Fellow and prospective chemistry major from San Diego, California. She has been a part of Alternative Spring Break and took an ACE course her first year at Carleton.
Lindsey: How did you initially get connected to the CCCE?
Lizzet Solache Salgado: My first connection to the CCCE was through the A&I [Argument and Inquiry] I took my fall term freshman year which is an ACE [Academic Civic Engagement] course. It was the TRIO [Student Support Services] A&I, Data Visualization as Activism. We got to work on a project with Growing Up Healthy which is led by community members.
Lindsey: What part of that experience made you want to deepen your involvement?
Lizzet: Throughout that class, I realized I didn't really know much about Northfield and the communities that surround us. I wanted to get more involved and learn more about Northfield so I saw the CCCE was a good way to do that.
Lindsey: How do you think the CCCE/community engagement has influenced your time at Carleton academically and/or socially?
Lizzet: I feel that it made my A&I more meaningful because we weren't just talking about issues in a general sense. We got to be more specific since we were learning about issues specifically in Rice county.
Lindsey: How has your understanding of community engagement/service shifted or deepened through the various work you've done?
Lizzet: I have realized by doing more work that it really is a partnership. Neither side should be working for the other, but instead you are working together.